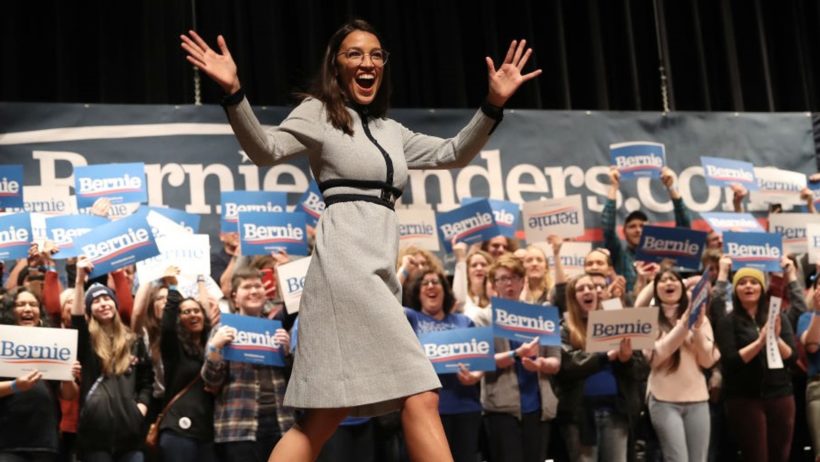 redo Jump to...
print Print...
Example of Media Bias:
Compiled from reports by Bill Bostock at Business Insider and John Gage at Washington Examiner:
Rep. Alexandria Ocasio-Cortez of New York confused two of history's best-known economists who are on opposite ends of economic theory on Friday.
"I was just reading today about how Milton Keynes, a famous economist back in the day, predicted that by 2030 US GDP would grow six to eight times what it is, which would allow for everyday people to work 15 hours a week," Ocasio-Cortez said on her Instagram Story while discussing the benefits of a four-day workweek with her Instagram followers.
The prediction Ocasio-Cortez mentioned was the work of John Maynard Keynes, a 20th-century British economist, not US economist Milton Friedman.
Ocasio-Cortez, 30, then said that Keynes was not entirely wrong because technology and GDP "have advanced wildly since the 1960s" but that wealth inequality has kept people from experiencing a shorter workweek.
The freshman congresswoman later clarified that she had mistaken Milton Friedman with Keynes, posting an edited screenshot of the video saying it was a typo.
"UGGGH TYPO. It's John Maynard Keynes. Mixed his name with Milton Friedman — a (very) different economist," she said.
Ocasio-Cortez, a Democratic-socialist, has a degree in economics from Boston University and pointed this out while campaiging for office (which she won in November 2018):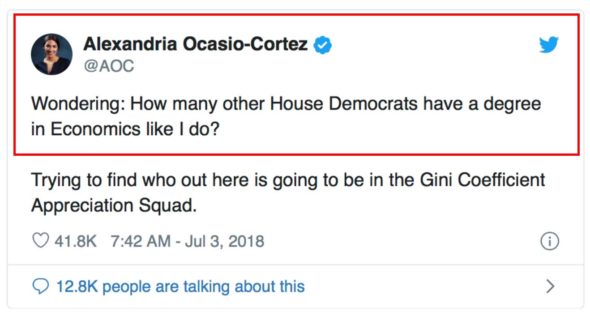 Milton Friedman was a staunch free market economist, while John Maynard Keynes advanced the theory that government spending contributed toward economic growth.  
Representative Ocasio-Cortez is on the House Committee on Financial Services, and on the Subcommittee on Consumer Protection and Financial Institutions and the Subcommittee on Investor Protection, Entrepreneurship and Capital Markets.
Rep. Ocasio-Cortez (AOC) is probably the most well-known congresswoman currently serving in the House of Representatives.  She advocates for Medicare for All and a $15 minimum wage.
A twitter user wrote: "I'm not entirely sure how an Economics graduate of #BostonCollege could make the mistake #MiltonKeynes."
Identifying Media Bias
To accurately identify different types of bias, you should be aware of the issues of the day, and the liberal and conservative perspectives on each issue.
Types of Media Bias:
Questions
This story is newsworthy because Rep. Ocasio-Cortez focuses her attention on economic issues and policies. As a freshman congressmember, AOC was quickly placed on an important House Finance Committee and several sub-committees. Voters expect their representatives to be knowledgeable about the policies they are working on and expect the media to keep them informed about their representatives.
1. Do you think the media displayed bias by story selection and omission by not reporting on economics major Rep. Ocasio-Cortez's confusion about famous economists John Maynard Keynes and Milton Friedman? Explain your answer.
2. Do you think your answer would be differert based on your support for, or opposition to, Rep. Ocasio-Cortez's policies? Explain your answer.
3. Do you think the media would have reported on this story if it had been a conservative Republican lawmaker who confused Keynes and Friedman? Explain your answer.

Scroll down to the bottom of the page for the answers.
Answers
Opinion questions. Answers vary.