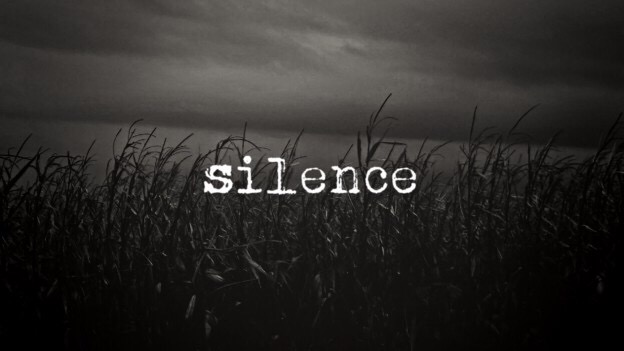 redo Jump to...
print Print...
Example of Media Bias:
Multiple news reports criticizing the teens from the all boys Catholic high school in Kentucky for their (since shown to be false accusation of) bad behavior toward a Native American elder in Washington D.C. this weekend.
What has not been reported is the number of ADULTS who have called for violence against the teens. They include the following:
Bakari Sellers, CNN analyst, attorney, former SC House of Rep '06 – '14. Democratic nominee for Lt. Gov. '14 tweeted:
"He [the teen student] is a deplorable. Some ppl can also be punched in the face."
Sellers tweet has since been deleated.
Film producer Jack Morrissey, whose credits include "Beauty and the Beast" and films in the "Twilight" franchise, tweeted below a bloody image of a woodchipper:
"#MAGAkids go screaming, head first into the woodchipper."
He deleted the tweet and apologized after the initial video was proved to be false. He wrote:
"Yesterday I tweeted an image based on FARGO that was meant to be satirical — as always — but I see now that it was in bad taste," Morrisey wrote. "I offended many people — My sincerest apologies. I would never sincerely suggest violence against others,especailly kids. Lesson learned."
Twitter took no action against Mr. Morrissey.
Michael Buchanan, 45, who goes by the stage name 'House Shoes,' is a Detroit-born hip hop producer and DJ working and living in Los Angeles. He tweeted:
"LOCK THE KIDS IN THE SCHOOL AND BURN THAT B—— TO THE GROUND."
and
"IF WE COULD WIPE THESE FAMILIES OUT WE WOULD BE IN A MUCH BETTER PLACE. —- THIS —–"
Buchanan also called for mass shootings of Trump supporters in a series of tweets: "If you are a true fan of Shoes [use guns on them]. On sight."
The Los Angeles Police Department and the FBI were flooded with phone calls and emails from people reporting Mr. Buchanan's terroristic threats.
Buchanan's 'House Shoes' Twitter account was reported by hundreds of people after a huge backlash, however; Twitter responded to the reports and said his Tweets do not violate their 'Terms of Service.'
Actor and comedian Ben Hoffman, 44, who goes by the stage name 'Wheeler Walker Jr.,' called for violent… crimes to be committed against the minor teens. He tweeted on Saturday:
"I know I have fans in Paris Hills, Ky. If you know this little s–, punch him in the — and send me the video of it and I'll send you all my albums on vinyl, autographed."
The tweet has since been deleted by Hoffman, after receiving backlash on Twitter.
Saturday Night Live writer Sarah Beattie on Monday issued a call on Twitter for violence against the teen. She tweeted:
"I will [sexually reward] whoever manages to punch that MAGA kid in the face."
She deleted the tweet after receiving backlash on Twitter. She refused to apologize and instead wrote another tweet.
"Oh yes the kid who was marching against women's reproductive rights" [he is a pro-life supporter] "while wearing a hat promoting an evil homophobic racist misogynistic sociopath" [her description of President Trump] "was TOTALLY misrepresented."
Comedian Kathy Griffin tweeted on Sunday:
"…Name these kids. I want NAMES. Shame them. If you think these f—— wouldn't dox you in a heartbeat, think again."
New York Times contributing op-ed writer and Recode editor Kara Swisher deleted one tweet saying she was:
Thinking of "finding every one of these s—– kids and giving them a very large piece of my mind"
Ana Navarro, Republican strategist and political commentator for various news outlets, including CNN, CNN en Español, ABC News, Telemundo, and The View tweeted:
"Nobody is born racist. Bigotry is learned form parents, teachers, society & leaders. So yes, I sure as hell think Trump's racist comments & constant dog-whistles have contributed to Making A**wipes Great Again…"
Twitter has not responded to request for comment on why they haven't removed these clear calls for violence or removed these verified users.
Identifying Media Bias
To accurately identify different types of bias, you should be aware of the issues of the day, and the liberal and conservative perspectives on each issue.
Types of Media Bias:
Questions
1. There have been no major news reports on these calls for violence against the teens. This must be condemned most strongly. Why do you think ABC, CBS, NBC, CNN, CNBC, The NY Times, Washington Post, et al have not reported calls for violence against kids? Explain your answer.
2. What type of bias does the media display in not reporting on this?
3. Do you think the media would have been similarly silent if the calls for violence against teens had come from Trump supporters? Explain your answer.
4. What do you think of Twitter's failure to remove these verified users who clearly called for violence against the teens?

Scroll down to the bottom of the page for the answers.
Answers
1. Opinion question. Answers vary.
2. Bias by omission and story selection. (Much reporting was done about the initial video, which was since proved misleadling.)
3.  Opinion question. Answers vary.
4. Opinion question. Answers vary.