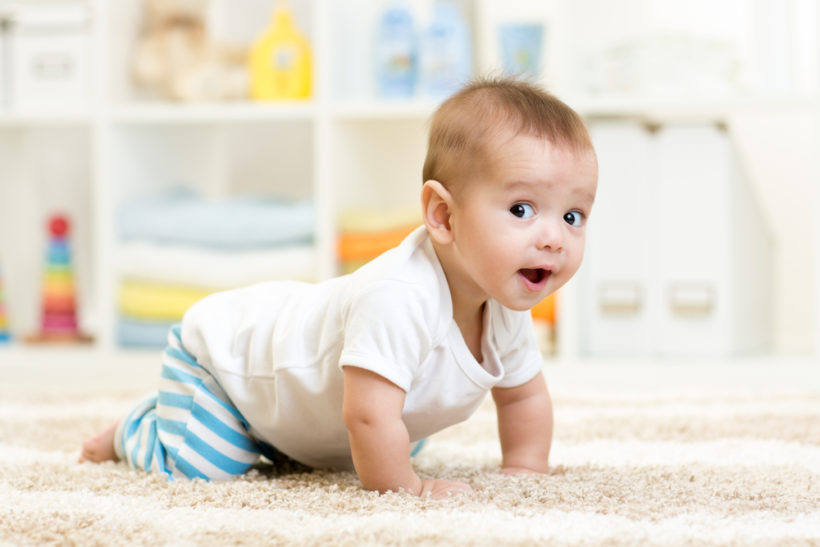 redo Jump to...
print Print...
(by Tyler O'Neil, PJMedia) — On Monday, Senate Democrats defeated the Born-Alive Abortion Survivors Protection Act, a bill mandating care for babies born in botched abortions. (Every 2020 Democratic presidential candidate in the Senate voted against it.) As Democratic leaders become more radical on abortion, however, Americans — and even Democrats — are rushing to embrace the pro-life label. Over the past month, Democrat support for late-term and after-birth abortion [killing live babies; infanticide] has driven more Americans to embrace the pro-life label.
This month, a Knights of Columbus (KoC)/Marist poll found that 34 percent of Democrats identify as "pro-life," while 61 percent identify as "pro-choice." Last month, 20 percent of Democrats called themselves "pro-life," while 75 percent called themselves "pro-choice." In one month, Democrats went through a 28 percent shift — 14 percent more pro-life and 14 percent less pro-choice.
Nearly half of Democrats under the age of 45 (47 percent) identify as pro-life, the poll found. Only 1 percent more (48 percent) embraced the "pro-choice" label. This represented another massive shift from last month when only 28 percent called themselves pro-life and 65 percent said they were pro-choice.  This represented a 36 percent shift. …
"Arguments in favor of late-term abortion are simply not convincing the American people," KoC Supreme Knight Carl Anderson said in a statement. "If anything, since these proposals have been unveiled, people are moving noticeably in the pro-life direction. It is now clear that these radical policies are being pursued despite the opposition of the majority of Americans of both parties."
Abortion became a central issue last month after the March for Life attracted far more people than the Women's March and New York Gov. Andrew Cuomo (D-N.Y.) signed a radical abortion bill. The New York bill made abortion legal up until the moment of birth if a doctor deems it necessary for a woman's life or health, removed protections for babies born in botched abortions, and even amended New York homicide laws to remove protections for wanted babies killed in their mothers' wombs. [Democrats in the state assembly cheered when the passage was announced.]
Then Virginia Delegate Kathy Tran (D-Springfield) testified that her radical abortion bill would make abortion legal up until the beginning of labor. This led notable Democrats like former vice presidential candidate Sen. Tim Kaine (D-Va.) to oppose the bill.
Yet Gov. Ralph Northam (D-Va.) defended the bill — and went even further. Northam defended the practice of allowing a baby born alive in a botched abortion to die if the parents do not want the child. He later argued that he had not endorsed infanticide (despite the fact he clearly had done so), and doubled down on the comments.
These comments so angered an old friend of Northam's that the friend leaked an offensive photo to the media — a picture on the governor's medical school yearbook page showing two men, one in blackface and the other in a Ku Klux Klan hood and robe. Planned Parenthood, which had stood by Northam through the infanticide comments, quickly abandoned him, and many Democrats called for his resignation.
Few Americans understand how radical the Supreme Court decision Roe v. Wade(1973) really is, and how radical the Court's abortion protections are. It is already legal — across the nation — for an abortionist to kill an unborn baby at almost any point in pregnancy if that abortionist says it is necessary for the health of the mother, broadly defined.
After the confirmation of Supreme Court Justice Brett Kavanaugh, Planned Parenthood and pro-abortion activists are rushing to protect the status quo against a potential Supreme Court decision overturning Roe v. Wade. In the process, however, they are unwittingly educating the American people about the heinous nature of late-term abortion and after-birth abortion.
Americans overwhelmingly favor stronger limits to abortion than current Supreme Court precedent. In the wake of Democrats' increasing radicalism on the issue, Americans are becoming more and more pro-life.
Published February 25, 2018 at PJ Media .com. Reprinted here February 28 for educational purposes only. May not be reproduced on other websites without permission from PJMedia.
Questions
1. The purpose of an editorial/commentary is to explain, persuade, warn, criticize, entertain, praise or answer. What do you think is the purpose of Tyler O'Neil's editorial? Explain your answer.
2. What is the main idea of this commentary?
3. Tone is the attitude a writer takes towards his/her subject: the tone can be serious, humorous, sarcastic, ironic, inspiring, solemn, cynical, optimistic, critical, enthusiastic…etc. Which word do you think best describes the tone of Mr. O'Neil's commentary? Explain your answer.
4. Ask a parent: Do you agree or disagree with Mr. O'Neil's assertion for why there has been such a drastic increase in Democrats who identify as pro-life? Please explain your answer.
Background
On the occasion of the 2019 March for Life, HHS Secretary Alex Azar released the following statement regarding the Trump administration's accomplishments in protecting human life:
"Promoting the dignity of human life from conception to natural death is one of the very top priorities of President Trump's administration. At HHS, through our work in healthcare, human services, public health, and biomedical science, we are committed to this effort. This means not just protecting human life in the administration of our programs, but also respecting the conscience rights of those who participate in HHS-funded programs. Under President Trump, HHS will continue to advance science and improve the health of Americans while protecting our most fundamental freedoms: the right to life and the right of conscience."
Read the Trump Administration Actions to Protect Life and Conscience.
---
The Trump Administration's Department of Health and Human Services has this month issued the Protect Life Rule, stopping the flow of Title X federal funds to family planning clinics that perform abortions or do abortion referrals.
It also requires that clinics receiving Title X funds be "physically and financially" separate from any entity providing abortions.
The Department of Health and Human Services (HHS) issued a final regulation Feb. 24 that bars the use of Title X money "to perform, promote, refer for, or support abortion as a method of family planning." The rule, published as a proposal in June 2018, requires "clear financial and physical separation" between Title X programs and non-Title X programs in which abortion is promoted as a method of family planning.
As the federal government's family planning program, Title X serves about four million Americans — those of low income in particular.
The Protect Life Rule, as it is being labeled, would cut about 10 percent of the government money that goes annually to Planned Parenthood, which reportedly receives $50-$60 million yearly through Title X.
The Planned Parenthood Federation of American (PPFA) and its affiliates collected $563.8 million in government grants and reimbursements and performed more than 332,757 abortions in the most recent year for which statistics are available.
Planned Parenthood, the country's No. 1 abortion provider, showed net assets of $1.88 billion at the end of the latest fiscal year.