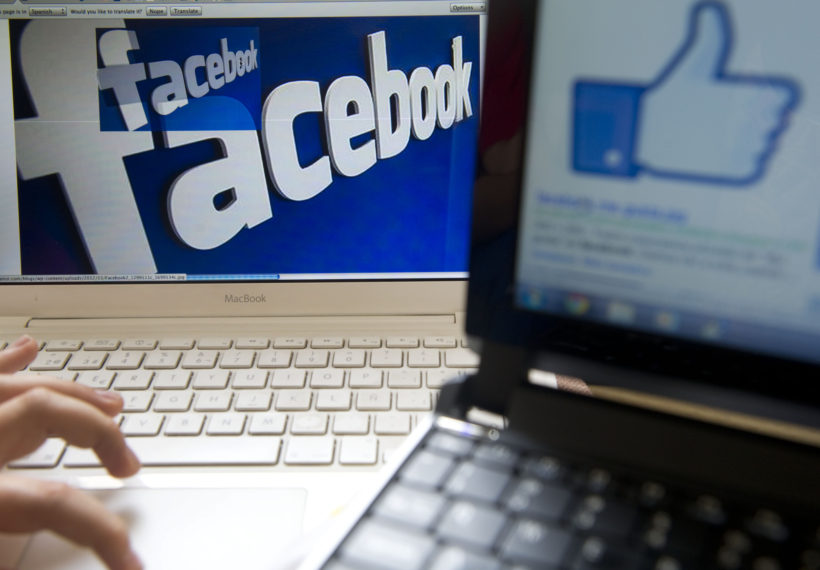 redo Jump to...
print Print...
(Associated Press) – Griping about work – has landed a Florida man in a Middle Eastern jail.
Ryan Pate, a helicopter mechanic from Belleair Bluffs, Florida, took to Facebook after a dispute over sick leave with the company he was working for in the United Arab Emirates.
He was home in Florida at the time, but when he returned to Abu Dhabi last month, Pate, 30, was told to report to the police station, where he was arrested for breaking an Emirates law on slandering his employer, which brought the charges against him.
He spent about 10 days in jail, he said, and is now free on bail awaiting a March 17 trial. His supporters say he faces up to five years in prison and a steep fine ($50,000) if convicted.
"I just couldn't register it in my head because as an American growing up in the United States, the First Amendment right is just ingrained in my brain," he said in a phone interview Wednesday. "I never even entertained the fact that I would wind up in prison out here for something I put on Facebook in the United States."
Pate, 30, said the incident stemmed from a trip to Florida in December. During his return he spent the holidays with family and proposed to his girlfriend, Jillian Cardoza, but also was trying to get treatment for a back injury.
There was disagreement with his bosses about extending his leave to see a doctor, he said, and after a particularly unsatisfactory phone call with the Abu Dhabi-based firm, he took to a Facebook.

He says he can't remember precisely what he wrote, but knows he called his bosses 'backstabbers' and warned other contractors not to work for them and made a rash, derogatory comment toward Arabs.  He didn't give the rant much thought until he was back in the Persian Gulf, where he planned to handle paperwork to end his employment as well as empty his apartment and sell his car.
Soon after, he says he received a call from police telling him to come to the station, where officers showed him screen shots of his comments.
Pate's congressman, Rep. David Jolly, intervened on his constituent's behalf, lobbying the State Department and Emirates officials for help.
In a letter to the Emirati attorney general, Jolly emphasized respect for the sovereignty of the country, but argued because the posts occurred while Pate was on American soil, those laws shouldn't apply. [The Emirate laws were introduced in late 2012 and make it an offense to use the net to mock or deride organizations and individuals.]
"It is deeply troubling that Mr. Pate now faces judicial proceedings over an action that was done legally in his home country," the Republican said.
The Emirati Embassy in Washington said it did not have much information about the case and couldn't comment. An after-hours email to the company, Global Aerospace Logistics, did not get an immediate reply.
A State Department spokeswoman, Marie Harf, said a consular officer had visited Pate in prison and that the embassy in Abu Dhabi would continue providing assistance.
Pate said he's trying not to think too much about the sentence he could face. He says he's remorseful for letting his emotions get the best of him. "I just want to apologize to everybody I dragged into this," Mr. Pate said in an interview. "It is embarrassing, and I never meant for this to happen. I let my emotions get the better of me."
Reprinted here for educational purposes only. May not be reproduced on other websites without permission from the AP.
Questions
BEFORE answering the questions, read the "Background" below the questions. 
1. Who is Ryan Pate?
2. Why was he arrested in the UAE? Be specific.
3. Why was Ryan Pate surprised by the charges against him?
b) Are you surprised by these charges? Explain your answer.
4. What punishment does he face if convicted of breaking the Emirates law?
5. How is the U.S. government helping him?
Read the "Background" below the questions.
6. How does Mr. Pate view his Facebook comments about his employer, etc.?
7. What do you think is the most important aspect of this news story?
Background
More from The Tampa Tribune (tbo.com) March 4:
After learning about Ryan Pate's arrest, U.S. Rep. David Jolly, who represents the district where Pate grew up, sent letters to Secretary of State John Kerry and Ali Mohammed Abdullah Al Bloushi, the Emerati attorney general, calling for Pate's release on the charge of cyber slander against the UAE and his employers.
Rep. Jolly, who read the messages and describes them as "very offensive," said he respects the sovereignty of the UAE but added that Pate posted them from the United States while he was under the free speech protections afforded by the First Amendment to the U.S. Constitution.
"As such it is deeply troubling that Mr. Pate now faces judicial proceedings over an action that was done legally in his home country," Jolly wrote.  Pate's fiance Cardoza said Jolly's assistance has been "extremely helpful."  "He or his office has been in touch with us every day," she said. "Honestly, I could hot have handled this situation without his help."
Speaking via phone from his apartment in Abu Dhabi, Pate was remorseful. "I just want to apologize to everybody I dragged into this," he said. "It is embarrassing, and I never meant for this to happen. I let my emotions get the better of me."  Pate said that when he went on Facebook to "warn people against working for my company," Global Aerospace Logistics. "I wasn't as tactful as I could have been."
In addition to slamming the company, he made disparaging racial remarks, referring to "filthy Arabs," according to Cardoza.  He said he was surprised by his arrest. "I didn't think that a Facebook post made in the U.S. under the First Amendment rights would get me thrown in jail in the Middle East."
The charges of making disparaging remarks against Arabs were dropped, Pate said. "I was told that what I said was a generalization and did not directly insult this country," he said. "I did directly insult the company and management. Those are the charges."
Four original charges against Pate:
cyber slander against Islam
cyber slander against the UAE
cyber slander against his employer and
cyber slander against management
were reduced to the latter two.
The State Department has helped Pate obtain counsel and adequate health care, showing the Emeratis that the U.S. has an interest in the case, Jolly said – a move it might not have made had Pate been arrested on a charge that didn't challenge American principles.
Pate said he has been working on an open-ended contract since December 2012 as a UH-60 Black Hawk helicopter mechanic for Global Aerospace Logistics.  But at 6-foot-8, he started experiencing back problems and was trying to leave the company. U.S. doctors confirmed he needed to stop working and the company, he said, wanted to get a second opinion in the UAE.
Pate said there were rumors swirling around his company that he was not coming back and the company froze his pay, prompting his online outburst. "I got real upset," he said. "I was having problems with the company for the past four or five months."
Jolly said he hopes the State Department responds to his letter soon.
Daily "Answers" emails are provided for Daily News Articles, Tuesday's World Events and Friday's News Quiz.