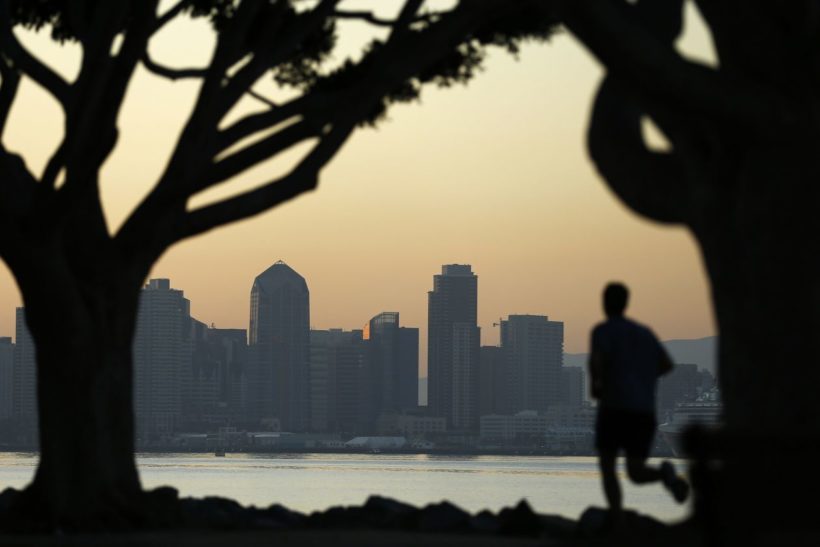 redo Jump to...
print Print...
(by Jason Lange, Reuters) WASHINGTON – Household incomes posted strong growth last year in more than a dozen U.S. congressional districts where Republicans face stiff challenges in November elections, according to a Reuters analysis of Census Bureau data published on Thursday.
The rise in incomes could support the party's hopes of keeping Democrats from winning the 23 seats they need to seize control of the U.S. House of Representatives and thwart Republican President Donald Trump's agenda.
The party of sitting presidents tends to lose seats in U.S. congressional midterm elections….[Ballotpedia notes: the party of a newly elected president has historically lost seats in Congress in the following midterm election.]
The Census data, part of the bureau's annual American Community Survey, showed that median incomes grew 6 percent or more last year in 14 battleground districts, more than a percentage point higher than the national median income gain.
All 14 of the districts are held by Republicans. The party's candidates this year have made the strengthening U.S. economy under Trump a dominant theme in their campaigns for the Nov. 6 elections.
That message was supported on Wednesday by separate data that showed the national median income last year – Trump's first in office – rose to its highest in a decade after adjusting for inflation and survey changes.
Many of the districts have large, well-educated suburban populations, a demographic that tends to express more disapproval of Trump in opinion polls.
The Census figures for congressional districts are not adjusted for inflation and are subject to statistical margins of error because they are based on surveys of small areas. The fuzziness in the data makes it difficult to assess income growth in many districts, but Reuters verified the growth in those districts was statistically significant.
In New Jersey's 3rd Congressional District, for example, median income grew 10.4 percent in 2017 to $82,301, according to Thursday's data.
The Republican incumbent, Tom MacArthur, is touting the district's improved economic fortunes, including a drop in area unemployment. The contest between MacArthur and Democratic challenger Andy Kim is widely seen as a toss-up. …
The median income grew by 9.6 percent in North Carolina's Charlotte-area 9th Congressional District, also seen as a toss-up, and by 9.2 percent in California's 49th District. That district in traditionally conservative Orange County, is held by retiring Republican Darrell Issa, but the race is seen leaning to Democrats in November.
(Additional reporting by Howard Schneider)
From Reuters .com. Reprinted here for educational purposes only. May not be reproduced on other websites without permission from Thomson Reuters.
Questions
1. Define battleground (election) / battleground (state) and midterms.
2. Why are Democrats expected to gain control of the House in the November elections?
3. A president's policy agenda is an outline for the issues he will address (currently the issues include: the economy: lowering taxes, increasing jobs and income; tariffs – leveling the playing field with our trade partners; illegal immigration: building a border wall; terrorism; foreign policy; North Korea, China, Russia…etc.)
How would a Democrat majority in the House (and/or Senate) impact President Trump's policy agenda?
4. What factor could affect the outcome of the midterms? Be specific.
5. a) What is the main issue Republican candidates are focusing on in this year's election?
b) How do the numbers support these candidates' focus?
6. Ask a parent:
a) Do you know anyone who will consider the improved economy as a factor when voting for a candidate?
b) What effect, if any, do you think the huge drop in unemployment and growth of the economy will have on the midterms?
c) Did you know that the party of a newly elected president has historically lost seats in Congress in the following midterm election? Do you think this trend will continue with President Trump's party?
Background
The Republican Party currently holds the majority of seats in the U.S. House – 236 seats; the Democrats' hold 193 seats. Six seats are vacant.
The Democratic Party is favored to gain seats in the chamber in 2018, as the party of a newly elected president has historically lost seats in Congress in the following midterm election.
Since 1934, the party of a newly elected president has suffered an average loss of 23 seats in the House in the following midterm.
The party of a newly elected president has gained seats in the House in the following midterm only twice since then; Democrats gained nine seats in 1934 following Franklin D. Roosevelt's first presidential election in 1932, and Republicans gained eight seats in 2002 following George W. Bush's election to the presidency in 2000.
Due to this trend, more House seats that are currently held by Republican incumbents are expected to be in play than in a normal congressional election. (from Ballotpedia)
Daily "Answers" emails are provided for Daily News Articles, Tuesday's World Events and Friday's News Quiz.