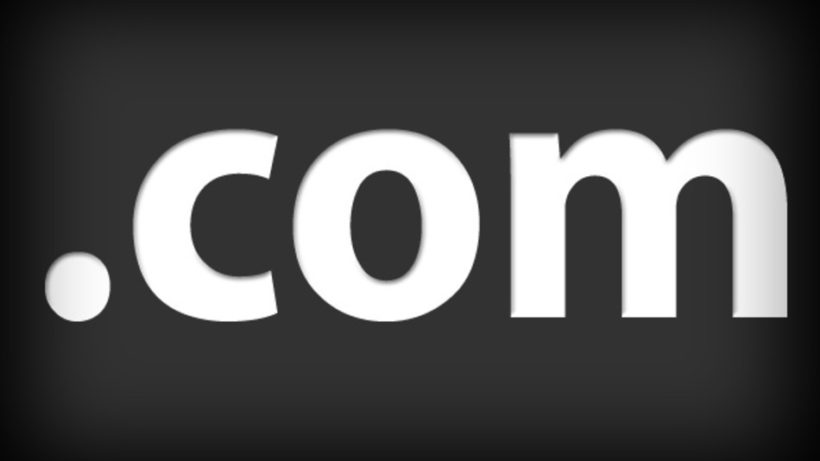 redo Jump to...
print Print...
(Amanda Schupak, CBS News) – If it weren't for .com, you wouldn't be where you are today. That is literally, right here, on CBSNews.com.
It was 30 years ago Sunday – March 15, 1985 – that the first dot com domain was registered, changing, well, kind of everything.
"In the last 30 years, the Internet has evolved from an unknown phenomenon used primarily by academics and researchers to a global communication, commerce and information sharing channel that few could imagine life without," said Verisign, a leading seller of domain names. "In fact, nearly three billion people around the world are online today, and more than $300 billion in U.S. e-commerce sales and over $1.3 trillion in global e-commerce sales rely on the Internet."
Thirty years, three billion people, $1.3 trillion — largely attributable to three little letters.
Now-defunct Massachusetts computer company Symbolics registered the first dot-com domain, symbolics.com, on March 15, 1985. (Though its machines are long dead, the site lives on.) The World Wide Web, which we use to access the information on the Internet, didn't even exist yet. It wasn't launched until 1991.
It would take until 1987 for the total number of .com domains to reach 100. Today, there's a .com registered every second. That's more than 80,000 per day.
Until the end of 2013, there were 22 domain extensions, including .net, .org and .edu, according to GoDaddy. And though .com is still the go-to for legitimate-looking web addresses, over a thousand new ones will be rolling out over the next few years. Look out for new options such as .food, .video, . goo and .rocks.
Not that we need them. According to Verisign, if all 2.5 billion Internet users in the world registered a .com every second for 30 million years, that would only add up to one billionth of one billionth of one percent of all available domain names.
Check out the timeline the company put together illustrating the history of dot coms (find it under "Background" below).
Reprinted here for educational purposes only. May not be reproduced on other websites without permission from CBSNews. Visit the website at cbsnews .com.
Questions
1. What types of people first used the internet?
2. a) What is the population of the world today?
b) How many people use the internet in the world today?
3. How much in U.S. e-commerce sales rely on the internet each year?
4. The first .com was registered on March 15, 1985. When was the World Wide Web launched?
5. a) How long did it take for the first 100 .com domain names to be registered?
b) How many .com domain names are registered a day now?
c) How many domain extensions were there by the end of 2013? By how many more will the number increase in the next few years?
6. a) Ask a parent: what was life like as a teenager without the internet?
b) Also ask: do you think life for teens is better, worse or just different for teens with the internet?
7. Read the timeline below. Which fact most impresses you? Explain your answer.
Resources
In 1994, NBC's Today Show hosts Katie Couric and Bryant Gumble asked, can you explain what internet is:
Daily "Answers" emails are provided for Daily News Articles, Tuesday's World Events and Friday's News Quiz.