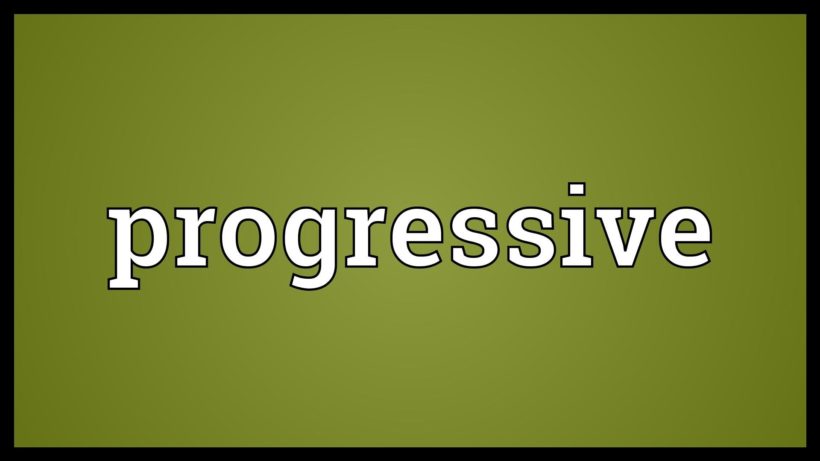 redo Jump to...
print Print...
(by Nicole Gaudiano, USA Today) DERRY, N.H. — Sen. Bernie Sanders and Hillary Clinton, speaking in separate appearances at a CNN town hall here Wednesday night, disputed each other's definition of "progressive."
Sanders, I-Vt.,responding to a question from CNN moderator Anderson Cooper, said he respects the former secretary of state, but there are issues where she is "just not progressive."
He cited Clinton's vote in favor of the war in Iraq, her support for past trade policies and her reluctance to come out against the Trans-Pacific Partnership trade deal.
"I do not know any progressive who has a super PAC and takes $15 million from Wall Street," Sanders said.
Appearing on stage after Sanders, Clinton said she and Sanders have similar goals and she's not bothered that Sanders has set himself up as "the gatekeeper of who's progressive."
"I know who stands with me," she said. "I know what I've done but I don't think it helps for the senator to be making those kinds of comparisons because clearly we share a lot of the same hopes and aspirations for our country."
The town hall took place just six days before New Hampshire's first-in-the-nation primary. When she ran for president in 2008, Clinton edged Barack Obama by 2.6 points in the primary. This time, RealClearPolitics' average of the latest polls shows her trailing Sanders by 17.5 points in the state.
Sanders, I-Vt., downplaying expectations, said he is fighting the "most powerful political organization in the country" in battling Clinton for the Democratic presidential nomination.
"Some of these polls are off the charts," Sanders said. "I mean, I think this is going to be a very close election here in New Hampshire." …
Sanders came to Wednesday's town hall fresh off a better-than-expected performance at the Iowa caucus, where he finished only 0.3 points behind Clinton in the closest contest in the state Democratic Party's caucus history. So far, Sanders has refused to concede defeat in Iowa.
[The former first lady was also on the defensive for her speaking fees paid by big businesses, which amount to $9m, according to the Associated Press news agency.]
When asked by CNN's Anderson Cooper why she was paid $675,000 [in speaking fees from Goldman Sachs for three speeches in 2013], she said: "I don't know. That is what they offered." "You know every Secretary of State that I know has done that."
When Cooper noted they're not running for an office, she said she wasn't committed at the time to running for president. She said she doesn't regret the speeches and won't be swayed [influenced] by the fees.
Clinton also said again that she made a mistake in voting for the war in Iraq and blamed the Bush administration for moving too quickly to go to war.
She also said she couldn't assure one audience member, who expressed concern about Clinton's "interventionist" foreign policies, that she wouldn't expand the U.S. military presence abroad.
She said military force must always be a last resort.
"I will be a very careful, deliberate-decision maker when facing hard choices because I know what's at stake," she said.
Clinton told MSNBC's Chris Matthews on Tuesday that she needs to "really get out there" in New Hampshire because the primary is taking place next door to Sanders' home state, and "New Hampshire votes for neighbors." …
Democratic National Committee chairwoman Debbie Wasserman Schultz said in a statement Wednesday that Clinton and Sanders have agreed to participate in four additional party-sanctioned debates, including one on Thursday in New Hampshire.
The candidates will also debate on March 6 in Flint, Mich., site of an ongoing water crisis, and will have additional debates in April and May.
Sanders said on MSNBC Wednesday morning, after a week of wrangling over terms with Clinton¹s campaign, that he will debate her Thursday night at the University of New Hampshire in Durham.That debate will be hosted by MSNBC and moderated by Meet the Press host Chuck Todd and MSNBC anchor Rachel Maddow.
Reprinted here for educational purposes only. May not be reproduced on other websites without permission from USA Today. Visit the website at usatoday .com.
Questions
1. a) What do progressives believe?
b) What term was used prior to the word "progressive?"
2. What actions does Sen. Sanders cite for asserting that Hillary Clinton is a not a progressive?
3. How did Mrs. Clinton respond to Sen. Sanders' accusation? Be specific.
4. a) USA Today identifies Sen. Sanders as I-Vt (an Independent from Vermont). He is registered as an Independent, but how does Sen. Sanders describe his own politics?
b) Sen. Sanders said he is fighting the "most powerful political organization in the country" in battling Clinton for the Democratic presidential nomination. Is this a reasonable assertion? Ask a parent or grandparent the same question.
5. a) How did Mrs. Clinton respond when asked by Anderson Cooper why she was paid $675,000 in speaking fees from Goldman Sachs for three speeches in 2013?
b) What do you think of her response?
6. Who do you think is more progressive/liberal – Bernie Sanders or Hillary Clinton? Which candidate do you think best represents the Democratic party and would make the better presidential candidate? Explain your answer.
NOTE: Look for Wednesday's Democratic townhall online and watch upcoming debates. Watch the Republican debate on Feb. 6.
Background
ON HILLARY CLINTON'S SPEECHES TO FINANCE COMPANIES:
According to public disclosures, by giving just 12 speeches to Wall Street banks, private equity firms, and other financial corporations, Clinton made $2,935,000 from 2013 to 2015 (see chart in the article)
In addition, the Associated Press notes that during Hillary Clinton's time as secretary of state, Bill Clinton earned $17 million in talks to banks, insurance companies, hedge funds, real estate businesses, and other financial firms. Altogether, the couple are estimated to have made over $139 million from paid speeches.
---
From "Can progressives define what to be a 'progressive' actually means?"
"People use the word 'progressive' these days in part because the word liberal has been discredited by the right," said Roger Hickey, co-director of Campaign for America's Future, a Washington-based non-profit that touts itself as "the strategy center for the progressive movement."
Hickey, whose group hosts one of the most prominent annual gatherings of liberal activists in the country, added that there is more to the term than just a rebranding effort. "'Progressive' connotes that element of economic populism and the little guy up against big corporate forces that liberalism does not," he explained.
So what does it mean? Some progressives contend that progressivism is a distinct subset of modern liberalism. Others say that it's a set of beliefs separate and apart from liberalism – indeed, beyond the traditional "liberal versus conservative" divide.
If you're confused, you're not alone. Even within left-wing circles, the debate rages. MSNBC's Lawrence O'Donnell and Glenn Greenwald of Salon got into a heated discussion last Friday after O'Donnell accused liberals of hiding behind the term. He went on to suggest that the re-emergence of the word "progressive" was nothing but a mere marketing ploy.
"Glenn, unlike you, I am not a progressive," O'Donnell said on the "Morning Joe" program. "I am not a liberal who is so afraid of the word that I had to change my name to progressive. Liberals amuse me. I am a socialist. I live to the extreme left, the extreme left of you mere liberals, okay?"
On progressives/liberals, David Sirota, a nationally syndicated newspaper columnist, Democratic political spokesperson, and blogger, wrote at Huffington Post:
In my opinion, is no – there is a fundamental difference [between progressives and liberals] when it comes to core economic issues. It seems to me that traditional "liberals" in our current parlance are those who focus on using taxpayer money to help better society. A "progressive" are those who focus on using government power to make large institutions play by a set of rules.
Daily "Answers" emails are provided for Daily News Articles, Tuesday's World Events and Friday's News Quiz.