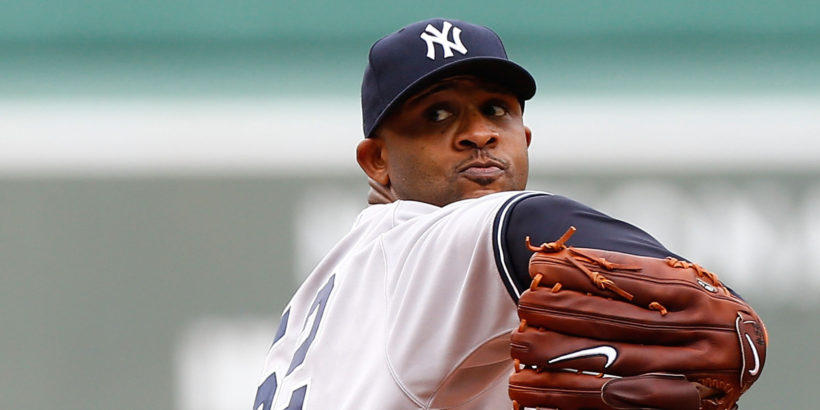 "Being an adult means being accountable. Being a baseball player means that others look up to you. I want my kids – and others who may have become fans of mine over the years – to know that I am not too big of a man to ask for help."
Yankees pitcher CC Sabathia, who announced on Monday that he is checking himself into an alcohol rehab center.
"I want to hold my head up high, have a full heart and be the type of person again that I can be proud of. And that's exactly what I am going to do. I am looking forward to being out on the field with my team next season playing the game that brings me so much happiness."
"As difficult as this decision is to share publicly, I don't want to run and hide. But for now please respect my family's need for privacy as we work through this challenge together," said Sabathia, who has four children with his wife, Amber.
The team released the shocking statement Monday, one day before the Yankees start their postseason against the Astros in the wild-card game.
"I love baseball and I love my teammates like brothers, and I am also fully aware that I am leaving at a time when we should all be coming together for one last push toward the World Series," Sabathia said. "It hurts me deeply to do this now, but I owe it to myself and to my family to get myself right. I want to take control of my disease, and I want to be a better man, father and player.
"I want to thank the New York Yankees organization for their encouragement and understanding. Their support gives me great strength and has allowed me to move forward with this decision with a clear mind."
Sabathia informed general manager Brian Cashman and manager Joe Girardi on Sunday of his plan to begin treatment. He is believed to be in a rehab facility in Connecticut.
At a Yankee Stadium press conference Monday, Cashman said he previously was unaware of Sabathia's condition and he was "surprised by the phone call yesterday." Girardi said he was "shocked." He wouldn't comment on whether there was a specific incident that precipitated Sabathia entering rehab, though he noted: "If something happened when somebody was away from the park, typically it gets videotaped or reported and that hasn't happened."
Sabathia is well thought of in the game and his decision sent shockwaves through the baseball community. (from a New York Post article)