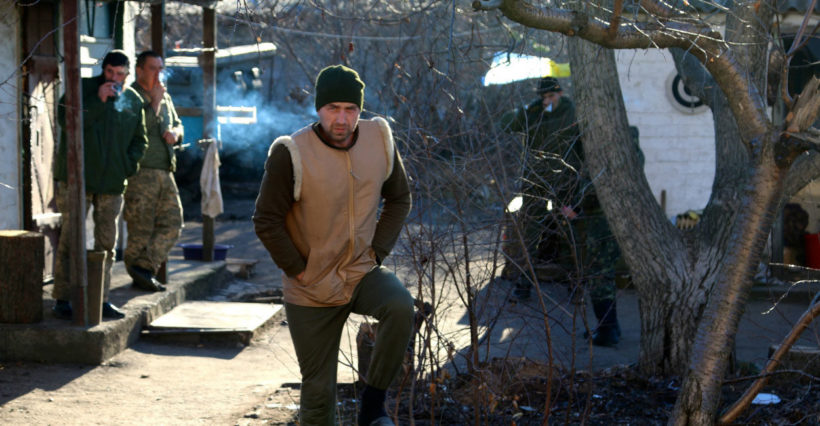 "American help is OK. But we need to learn how to do this on our own. We shouldn't rely on other countries for help. We need to fight this war on our own."
Andriy, a 30-year-old soldier from Kharkiv, Ukraine's second largest city
From "Ukraine's Soldiers Carry the Burden of a Nation at War":
As the war in Ukraine nears its fourth calendar year, Ukrainian troops remain entrenched along a static front line in eastern Ukraine where they exchange small arms and artillery fire with combined Russian-separatist forces every day.
More than 21 months after it was signed, the cease-fire is a charade. The war may be at a lower intensity due to the cease-fire's loosely adhered-to rules—but there is still very much a war in eastern Ukraine.
Combat is ongoing and intense throughout the Donbas—Ukraine's embattled southeastern territory on the border with Russia. And civilian and military casualties still occur daily.
For many Ukrainian soldiers, war has become a way of life.
Read more about the ongoing war in Ukraine at wikipedia