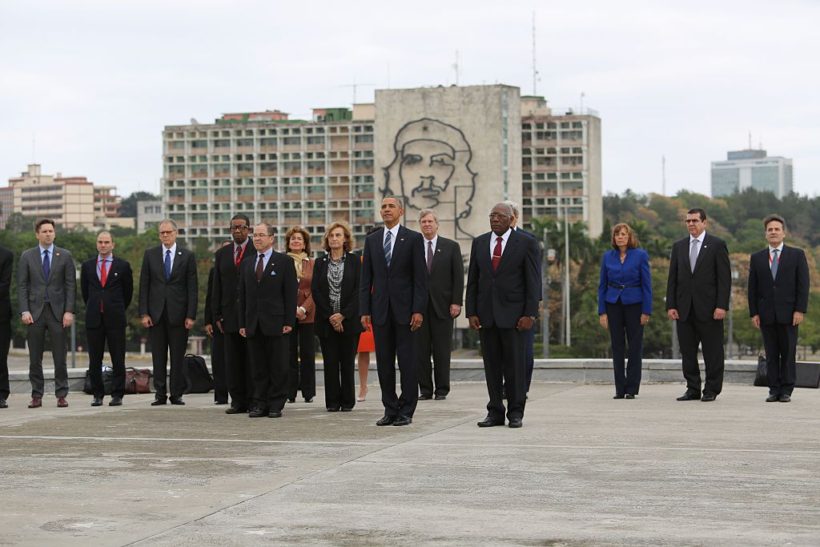 "If I go on a visit, then part of the deal is that I get to talk to everybody. I've made very clear in my conversations directly with President [Raul] Castro that we would continue to reach out to those who want to broaden the scope for, you know, free expression inside of Cuba."
President Obama, from a Dec. 14, 2015 interview, discussing his desire to visit Communist Cuba
During the same interview, he added:
"What I've said to the Cuban government is 'if, in fact, I, with confidence, can say that we're seeing some progress in the liberty and freedom and possibilities of ordinary Cubans, I'd love to use a visit as a way of highlighting that progress,'" the President said, hinting a decision on his travel would come in the next several months. "If we're going backwards, then there's not much reason for me to be there."
Reuters reported on March 21, 2016:  [During President Obama's visit to Cuba], responding to a question on political prisoners, Raul Castro angrily demanded to be shown a list of such detainees, reflecting Cuba's position that it holds no such prisoners.
"Give me a list of those political prisoners right now and if the list exists they will be released before the night is through," Castro said.