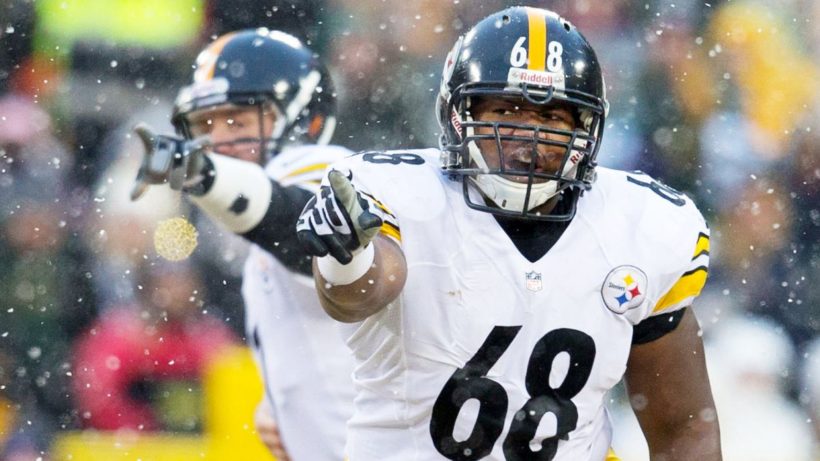 "A lot of guys when they make it to the NFL want to get a nice car. When I got drafted by the Steelers in 2007 I bought my parents' car…"
Kelvin Beachum, 26, an offensive lineman for the Pittsburgh Steelers from Mexia, Texas, on his 2007 Chevrolet Tahoe
The following is by Kelvin Beachum, as told to A.J. Baime, The Wall Street Journal, Jan. 8:
A lot of guys when they make it to the NFL want to get a nice car. When I got drafted by the Steelers in 2012, I bought my parents' car from them for $9,000—a 2007 Chevy Tahoe—and I drove it from my home in Texas to Pittsburgh. That was my NFL car, and I'm still driving it.

Both my grandfather and my father worked in the auto industry. My father opened a shop called Kelvin's Automotive in my hometown, and growing up, I spent a lot of hours working there. It wasn't a job; it was a way of life. You got your tail to the shop and you picked up a broom, or picked up a wrench. You did what you could to make sure that we could take cars, fix them for customers, and get them back on the street.

The work ethic I learned with my dad in that garage has a lot to do with who I am today.

When I look around at what other Steelers players are driving, I see Ferraris, Porsches, jacked up old Cadillacs, the whole nine yards. I'm probably the only guy on the team who could pull the transmission out of one of those cars and put it back in again.

I have two SUVs right now. My 2007 Tahoe has close to 200,000 miles on it, with the original engine and transmission. That's because I know how to take care of it. I also have a 1996 Tahoe back in Texas—my first vehicle. As a teenager, I worked two summers in my dad's garage to earn it. It's my baby; I'll never get rid of it.

When the off-season comes, I leave Pittsburgh and go back to Texas to be with my family. I still like to work in the shop with my dad. That's our father/son time. I love the smell of the place. It takes me back to my childhood. [Mr. Beachum is injured, and won't play in this season's playoffs.]

My wife drives a Nissan Versa. We have a baby girl, and if our family continues to expand, I'm going to buy her something bigger, probably a GMC Denali. But for me? I've got my two Tahoes, and that's enough for me.
Visit Kelvin Beachum's Facebook page
Visit Beachum's page on the Pittsburgh Steelers website