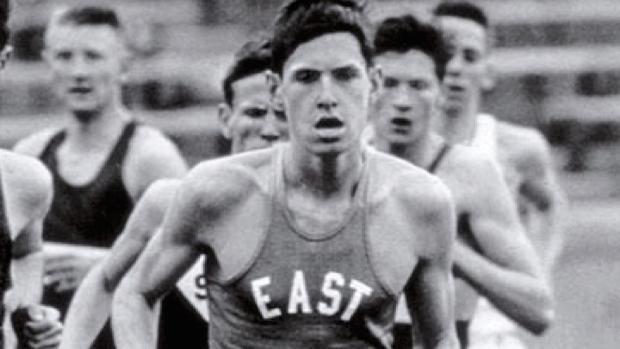 "That makes six of us."
Jim Ryun, on high-school student Matthew Maton running the mile in 3:59.38, referring to the number of American high-school students who have run the mile in under four minutes.
It was 50 years ago Friday that Ryun broke the tape in 3:58.3 at a Kansas high-school track meet in Wichita, his hometown. Yet it does Ryun little justice to note that only five other high-school runners have reached that goal in a half-century. Of those five, four did so at non-high-school events, meaning they benefited from older and often-faster competition. In breaking four minutes last Friday night, for instance, Maton finished third behind two University of Oregon runners. The fifth student to break four, Lukas Verzbicas, ran 3:59.71 at the 2011 Adidas Dream Mile, an annual competition between the nation's fastest high-school milers.
By contrast, Ryun's run came against narrower and slower competition: his fellow Kansas high-school runners. Even so, his time that day was faster than that of any other high school miler for 36 years until Virginia's Alan Webb ran the mile in 3:53.43 at the Prefontaine Classic in 2001, finishing fifth behind some world-class stars. In a non-high-school meet in June of 1965, Ryun ran his fastest high school mile at 3:55.3.
The six U.S. high schoolers who have run sub-4-minute miles:
Alan Webb (Reston, Va.): 3:53.43 (2001)
Jim Ryun (Wichita, Kan.): 3:55.3 (1965)
Matthew Maton (Bend, Ore.): 3:59.38 (2015)
Tim Danielson (Chula Vista, Calif.): 3:59.4 (1966)
Lukas Verzbicas (Orland Park, Ill.): 3:59.71 (2011)
Marty Liquori (Cedar Grove, N.J.): 3:59.8 (1967)