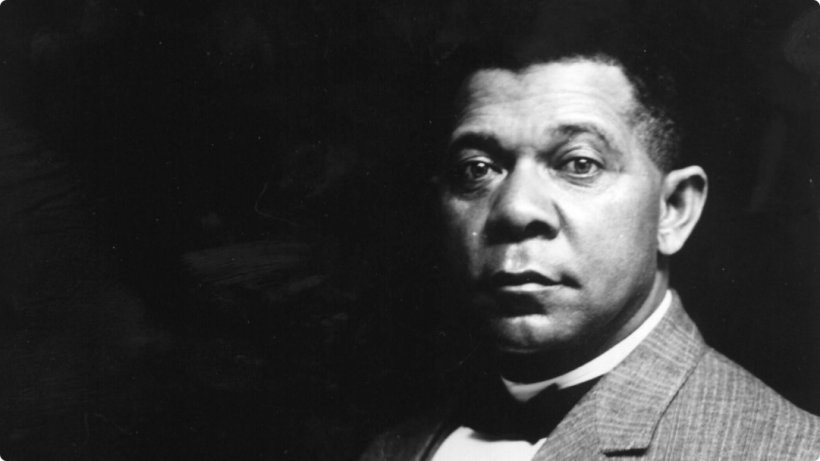 "I have learned that success is to be measured not so much by the position that one has reached in life as by the obstacles which he has overcome while trying to succeed."
Booker T. Washington
from Booker T. Washington's inspirational autobiography Up from Slavery (1901) – consider reading his autobiography this month!
The U.S. Postal Service regularly honors African-Americans on stamps in the present day, but Booker T. Washington was the first Black to be honored in this way on April 7, 1940. Washington was part of the U.S. Postal Service's Famous Americans Series. Washington was a prominent educator, having founded Alabama's Tuskegee Normal Industrial School, which was renamed Tuskegee Institute in 1937. He was born enslaved on April 5, 1856, in Hale's Ford, Virginia.  He died in Tuskegee, Alabama on Nov. 14, 1915. (from BET .com)
Read about Booker T. Washington at Tuskegee.edu
NOTE:  February is Black History Month.  Make a point to read about famous Black Americans you might not have read about in school:  What do you know about:
Garrett Morgan
George Washington Carver
Dr. Patricia E. Bath
Otis Boykin
Read their stories and more at blackinventor.com.