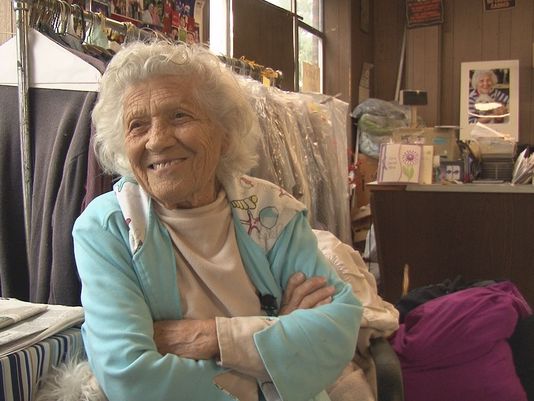 "I don't think people should be sitting around idle doing nothing."
Felimina Rotundo, who works six days a week at a laundromat in Buffalo, NY, and shows no signs of stopping anytime soon, even at the age of 100. Rotundo washes clothes and handles dry cleaning at the College Laundry Shoppe on Main Street in Buffalo.
She works from 7 a.m. to 6 p.m. every day, and wouldn't change a thing about it. She says that she likes being out and working because it "gives her something to do."  She thinks 75 is the age people should think about retiring.
Watch a news report: