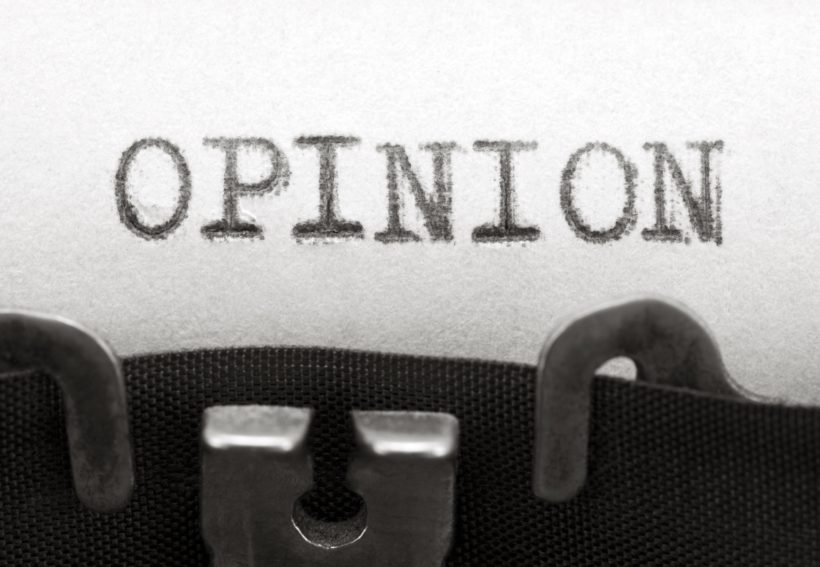 redo Jump to...
print Print...
(by Paul Sperry, NY Post) – Last weekend's NYC bombing is yet another case of terrorism and hatred for America not being isolated to a "lone wolf" but running in the family. We've seen this horror before, in Orlando, San Bernardino, Chattanooga and Boston — Muslim families playing dumb after their son goes on a terrorist rampage, only to find out later that the family sympathized with terrorism.
The latest evidence is damning: Two days before Ahmad Rahami allegedly planted the Chelsea bomb that injured 31, a family member's cellphone video camera was used to film him testing bombs in the back yard of the New Jersey residence/chicken shack where he had lived and worked with his parents. After one "cylindrical" device explodes, unidentified people are overheard laughing on the recording, an FBI document reveals.
The video isn't the only piece of evidence suggesting the fiend's family may have known about his plot. A cellphone used as a timer to detonate the Chelsea bomb "was subscribed in the name of a family member" until 2013, FBI Special Agent Peter Licata wrote in the government's 13-page complaint filed against Rahami.
What's more, Rahami allegedly used the family SUV to travel to Manhattan to plant the pressure-cooker bomb. Late the next night, the FBI pulled over the same SUV occupied by five people including Rahami relatives — including three women dressed in Islamic robes — who reportedly were headed to the airport. They were questioned by joint Terrorism Task Force agents, but authorities said they were not in custody and none had been arrested.
The FBI complaint indicates that Rahami started plotting his terrorist attacks as early as June — the same month his wife left the US for Pakistan. Placed on a terror watch list, Asia Bibi Rahimi on Wednesday returned to New York where she submitted to FBI interviews. Rahami's mother left the US for Turkey three weeks before the bombing.
Rahami's older brother and sister appear to share the same affection for terror leaders and same hatred for America as him. Reports have linked the sister to messages posted on social media quoting the late Anwar al-Awlaki, the American al Qaeda cleric who privately ministered to some of the 9/11 hijackers. (Rahami wrote that he sought "guidance" from Awlaki in a blood-stained journal FBI agents seized from him after a shootout.)
The brother, Mohammad, who is now in custody in Pakistan, posted ISIS-related propaganda, including images of jihadists with the message: "I bring the men who desire death as ardently as you desire life."
In the 1980s, Rahami's father fought with the Afghan mujahideen against the Soviet Union, according to statements made by a family friend; he also opposed the U.S. war in Afghanistan. The media have portrayed him as a hero for ratting out his son as a terrorist. After the bombing, he shouted to them, "Two years ago, I call the FBI."
In fact, the elder Mohammad Raham may have only mentioned that his son was a terrorist on a call with local police in 2014 to report a domestic fight between Rahami and a younger son involving a knife. Local police, in turn, contacted the FBI through the local Joint Terrorism Task Force out of concern Rahami had been radicalized. The FBI interviewed the father, who recanted his story about Rahami, who was never indicted for the alleged stabbing. The father let Rahami continue staying at his home and even let him run the family fried-chicken shop.
This is reminiscent of other recent homegrown terrorist cases, where extremism also runs in the family, including:
Orlando shooter Omar Mateen, whose father was an anti-gay Taliban booster, and whose wife's Palestinian family proclaimed support for Hamas terrorists. His wife even drove him to sites he scouted as targets, including the gay nightclub he attacked in June and to the store where he bought ammo for the massacre.
San Bernardino terrorist Syed Farook, whose father shared his hatred for Jews and even knew his son followed ISIS. His mother was involved in a subversive Pakistani front group and lived with her son where he and his wife made pipe bombs. Both parents were placed on a terror watch list after the 2015 massacre.
Chattanooga, Tenn., terrorist Mohammad Youssef Abdulazeez, influenced by his devout Muslim father who appeared at one point on a federal terrorist watch list. The FBI now says those close to Abdulazeez knew he had been radicalized a year before his deadly 2015 attack on two Tennessee military sites but failed to alert authorities.
The Boston bombers — influenced by their America-hating Muslim mother, who forced them to go to an extremist mosque and study hardcore Islamic texts. After 2013's marathon attack, the Muslim convert wife of the older Tamerlan son expressed more sympathy for "people killed every day in Syria" than those killed and maimed by her husband.
Maybe Trump's right. Maybe we do need to start looking more closely at the families of terrorists and holding them accountable, as well.
Paul Sperry is the author of "Infiltration" and "Muslim Mafia."
Published September 24, 2016 at The Wall Street Journal. Reprinted here September 29, 2016 for educational purposes only. Visit the website at wsj .com.
Questions
1. What is the main idea of Mr. Sperry's commentary?
2. The purpose of an editorial/commentary is to explain, persuade, warn, criticize, entertain, praise, exhort or answer. What do you think is the purpose of this commentary? Explain your answer.
3. What does Mr. Sperry identify as a problem in this commentary?
4. Mr. Sperry concludes: "Maybe we do need to start looking more closely at the families of terrorists and holding them accountable, as well." The Israeli military at times after a terrorist attack has bulldozed the home of the terrorist's family. Maj.-Gen. (res.) Uzi Dayan, who served as head of the National Security Council during the second intifada, said, "What deters terrorists most is the thought of what will happen to their families."
If U.S. investigators prove that a terrorist's family knew about his extremism and/or terrorist plans in the U.S., what should happen to those family members?
if citizens, put them on a terror watch list and a no-fly list
monitor their communications
prohibit them from traveling to countries where terrorists are known to operate
if not citizens, revoke their legal status and deport them
push Congress to pass a law that would hold family members liable for not alerting authorities to the radicalization of a family member
do nothing unless they commit a crime
other
Explain your answer.