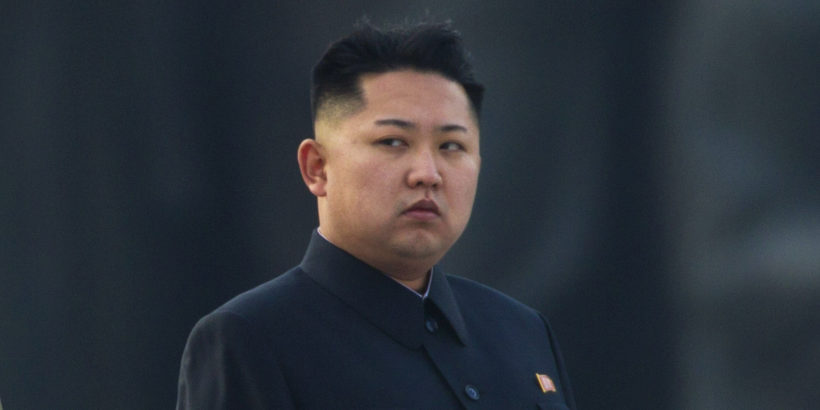 redo Jump to...
print Print...
Questions
1. The first paragraph of a news article should answer the questions who, what, where and when. List the who, what, where and when of this news item. (NOTE: The remainder of a news article provides details on the why and/or how.)
2. Define sanctions, illicit and civil forfeiture as used in the article.
3. For what reason was North Korea's cargo ship's coal shipment illicit? Be specific.
4. What warning did Assistant AG John Demers give?
5. What legal authority does the U.S. have for seizing the North Korean cargo ship?
Background
From a Sept. 12, 2017 CNN report: On Monday, September 11, the United Nations Security Council unanimously adopted a US-drafted resolution to impose new sanctions on North Korea  — a move that came just one week after the rogue nation carried out its sixth and largest nuclear test.
The resolution is designed to accomplish six major goals, according to a US official familiar with negotiations:
cap North Korea's oil imports
ban textile exports
end additional overseas laborer contracts
suppress smuggling efforts
stop joint ventures with other nations and
sanction designated North Korean government entities
---
From an April 27 Voice of America report "Documents Show Indonesia Released Banned N. Korean Coal":
Joshua Stanton, a Washington attorney who helped draft the North Korean Sanctions Enforcement Act in 2016, thinks Indonesia should have seized the coal.
"If the ship is involved in smuggling, the coal has to be seized," said Stanton. "That's an obligation. They should not release the coal. The coal should have been seized and not returned."  He added, "And by [returning the coal], they violated the resolutions."
Matthew Ha, a research associate at the Foundation for Defense of Democracies…also pointed out that the U.N. member states are letting North Korea slip away and use deceptive and illicit shipping practices to continue evade sanctions.
North Korea is known to use false flags or "flags of convenience" to disguise the identity of its vessels, and the registration services of governments that provide North Korea with false flags "are doing a poor job of investigating whose ships they are registering," said Stanton.
Ha said, "The manipulation or disablement of a vessel's automatic identification system (AIS) is another consistent challenge for cracking down on Pyongyang's ship-to-ship transfer schemes."  – AIS is an internationally accepted maritime safety and navigation system that uses a ship's transponder to identify its position, speed and charted course.
Stanton said, "The United States has legal authority to punish the ports" that do not fully comply with their obligations to inspect the cargo of a ship that floats from port to port with its transponders switched off.
North Korea also often registers its ships through shell companies and front companies operating in Hong Kong, and "the Hong Kong authorities have been completely lax in any kind of due diligence to verify that the companies they're registering have legitimate business purposes," said Stanton.
Ha said these practices show "a clear example of the lack of political will from some nations."
A U.S. official told VOA's Korean service that the U.S. is "aware of this case" involving the Wise Honest.
The U.S. issued an advisory on addressing North Korea's illicit shipping practices in March, stating, "The U.S. government recommends that all parties involved in the shipping industry and related commercial entities … be aware of the practices set out in this advisory in order to implement appropriate controls to identify North Korea's illicit shipping practices."
Resources
Watch a May 10, 2019 report from 9News Australia:
Daily "Answers" emails are provided for Daily News Articles, Tuesday's World Events and Friday's News Quiz.