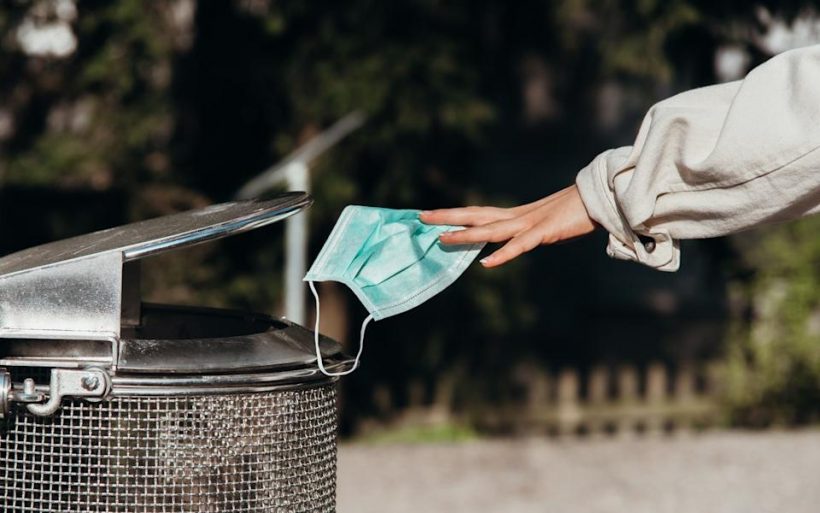 redo Jump to...
print Print...
(ABC13 KTRK) AUSTIN, Texas — Texas Governor Greg Abbott issued an executive order Tuesday prohibiting governmental entities in Texas, including counties, cities, school districts, public health authorities, or government officials, from requiring or mandating mask wearing.
Public schools may continue to follow current mask-wearing guidelines through June 4, according to the order. After June 4, no student, teacher, parent, or other staff member or visitor can be required to wear a mask while on campus.  Gov. Abbott's order states:
"…Public schools may continue to follow policies regarding the wearing of face coverings to the extent reflected in current guidance by the Texas Education Agency, until June 4, 2021. The Texas Education Agency shall revise its guidance such that, effective 11:59 p.m. on June 4, 2021, no student, teacher, parent, or other staff member or visitor may be required to wear a face covering."
Beginning May 21, local governments or officials that attempt to impose a mask mandate or impose a limitation inconsistent or conflicting with the executive order could be subject to a fine of up to $1,000, according to a release from Abbott's office.
Abbott lifted the statewide mask mandate in March [and received widespread criticism from President Biden, Democrats and the media]. Since then, the decision to require masks or not has been left up to individual businesses and public entities.
"Removing statewide mandates does not end personal responsibility," said Abbott at the time. "It's just that now state mandates are no longer needed."
According to public data, about 39% of the population of Texas is considered fully vaccinated.  When announcing his executive order on Tuesday, Gov. Abbott said,
"The Lone Star State continues to defeat COVID-19 through the use of widely-available vaccines, antibody therapeutic drugs, and safe practices utilized by Texans in our communities.

Texans, not government, should decide their best health practices, which is why masks will not be mandated by public school districts or government entities. We can continue to mitigate COVID-19 while defending Texans' liberty to choose whether or not they mask up."
Exempt from the executive order are state-supported living centers, government-owned or operated hospitals, Texas Department of Criminal Justice facilities, Texas Juvenile Justice Department facilities, and county and municipal jails.
In Harris County, the COVID-19 threat level had remained at the highest level — severe — until an announcement by Harris County Judge Lina Hidalgo Tuesday afternoon. During that press conference, among other issues addressed, Hidalgo specifically mentioned that masks will continue to be required in public buildings. It's not clear if Hidalgo was aware of the executive order, which was released at the same time as her announcement.
Published at ABC13 KTRK. Reprinted here for educational purposes only. May not be reproduced on other websites without permission.
Questions
1. a) Define mandate.
b) In what government entities does Gov. Abbott's executive order prohibit mask mandates?
2. What date will the order take effect?
3. a) Define exempt.
b) What government entities are exempt from the governor's order?
4. What is the penalty for ignoring the governor's executive order?
5. a) How long ago did Governor Abbott reopen Texas? What happened to the number of covid cases since then?
b) Read the "Background" below. What is your reaction to these comments?
6. a) Do you agree with Gov. Abbott's decision to prohibit school districts from mandating masks? Explain your answer.
b) Ask a parent the same question. Discuss your answers.
7. The CDC announced last week that fully vaccinated people no longer need to wear masks, [but continued to recommend masks for people who have not been vaccinated].  New Jersey's governor Phil Murphy, a Democrat, said he will not drop the mask mandate for vaccinated individuals, despite the CDC's guidelines. Do you agree with this governor? Explain your answer.
CHALLENGE:  Follow the science. Senator Rand Paul, who is a medical doctor, discusses the government forcing people to wear masks without giving the evidence. He speaks of "Non-science," See an interview on Sen. Paul's youtube page.
(or do a search for "Dr. Rand Paul joins Cavuto to discuss Dr. Fauci and the future of the GOP – March 23, 2021")
Background
On March 2, 2021, Gov. Abbott lifted the mask mandate and opened Texas 100 percent. (That did not include public schools, where each city or district implemented their own mandates).  The Governor said in part when making the March 2 announcement,
"With the medical advancements of vaccines and antibody therapeutic drugs, Texas now has the tools to protect Texans from the virus. We must now do more to restore livelihoods and normalcy for Texans by opening Texas 100 percent.

Make no mistake, COVID-19 has not disappeared, but it is clear from the recoveries, vaccinations, reduced hospitalizations, and safe practices that Texans are using that state mandates are no longer needed.

Today's announcement does not abandon safe practices that Texans have mastered over the past year. Instead, it is a reminder that each person has a role to play in their own personal safety and the safety of others. With this executive order, we are ensuring that all businesses and families in Texas have the freedom to determine their own destiny."
Following the Texas and Mississippi governors lifting restrictions and mask mandates for businesses and allowing 100% capacity, Democrats reacted:
President Joe Biden accused Abbott and Mississippi Governor Tate Reeves of "Neanderthal thinking"
Democrat governor of California Gavin Newsom called Abbott "absolutely reckless"
Dr. Anthony Fauci, chief medical adviser to Biden, called Abbott's decision "inexplicable"
Author and former NYTimes reporter Kurt Eichenwald said it was "murderous"
Texas Democratic Party Chairman Gilberto Hinojosa accused the governor of being "anti-human" and predicted that hospitals would be jammed with Covid patients.
Democrat Beto O'Rourke tweeted it was "a death warrant for Texans. … Abbott is killing the people of Texas."
The state reopened and no spike occurred.  —  Instead of experiencing increased cases and deaths, Texas saw a decline in covid cases and deaths after Gov. Abbott opened the state in March.
Note: Iowa and Montana had already lifted their restrictions in early February, and some Republican-led states didn't have mask mandates to begin with.
Daily "Answers" emails are provided for Daily News Articles, Tuesday's World Events and Friday's News Quiz.