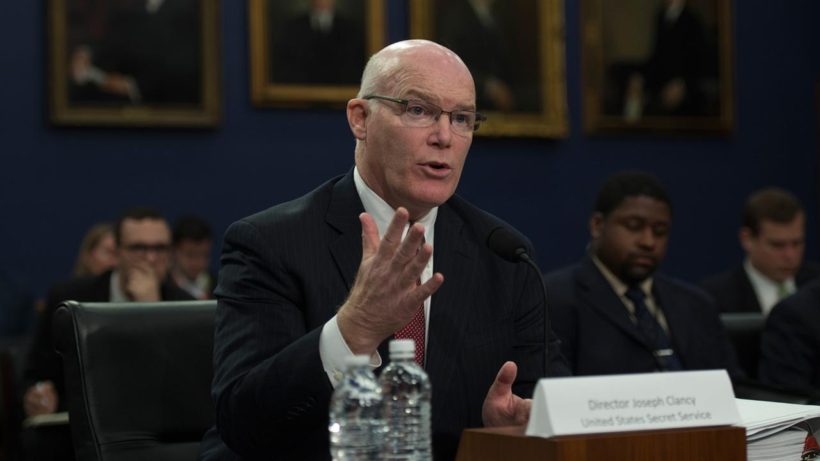 redo Jump to...
print Print...
(by Marisa Schultz, New York Post) WASHINGTON – The new head of the embattled Secret Service is seriously asking Congress to spend millions to build a fake White House so agents can do a better job of protecting the real one.
"The mock White House – we feel that's important," Director Joseph Clancy told a House Appropriations panel Tuesday.
But after the latest embarrassment of agents ramming a White House barricade after a night of drinking, lawmakers were skeptical of Clancy's leadership and of his request.
"You want to build an $8 million White House replica for training?" asked a stunned Rep. Henry Cuellar (D-Texas).
"Yes," Clancy replied.
"I have concerns about that – I want to be supportive – but I have concerns about $8 million for a replica White House," Cuellar came back.
Clancy contended the Secret Service training facility in Beltsville, Maryland, about 20 miles from the real White House, isn't adequate.
"Right now we train on a parking lot, basically," Clancy said. "We put up makeshift fences and walk off the distance between the fence at the White House and the actual house itself. We don't have the bushes, we don't have the fountains. We don't get a realistic look at the White House. Even our canines, they're responding on hard surfaces rather than grass. So we think it's important to have a true replica."
The Secret Service has been dogged by a series of high-profile security lapses when agents have failed to stop an armed fence jumper, a drone and even gunshots from reaching the White House.
The latest incident occurred when two off-duty agents rammed a White House barricade after reportedly drinking, but Clancy didn't hear about it until days later.
Clancy pledged Tuesday to take action after an inspector general investigation, but Rep. Harold Rogers (R-Ky.) called it "hogwash" to delay discipline until after a report.
"Unfortunately this is the last in a long line of episodes somewhat similar — drinking, carousing on and off duty — that this agency suffered these last few years," Rogers said. "It's not working right, Mr. Director?
"We've got to have some changes and you've got to be the one to make those changes. I don't sense at this moment that you have the determination to make that happen, am I wrong?"
"Sir," Clancy responded. "I would disagree with you."
Reprinted here for educational purposes only. May not be reproduced on other websites without permission from the New York Post. 
Questions
1. The first paragraph of a news article should answer the questions who, what, where and when. List the who, what, where and when of this news item. (NOTE: The remainder of a news article provides details on the why and/or how.)
2. a) Who is the new director of the Secret Service?
b) How much money does the director want Congress to authorize for a replica of the White House?
3. How does the director explain his request?
4. Director Clancy's request happens to come at a bad time. Why is this so?
5. a) What is the purpose of the Secret Service? (What is its mission?)
b) Do you think Congress should approve the request for a replica White House? Explain your answer.
c) What types of concerns would they (and should we, as the taxpayers footing the bill) have about funding this plan?
CHALLENGE QUESTION: Why was a new Secret Service director appointed in October?
Daily "Answers" emails are provided for Daily News Articles, Tuesday's World Events and Friday's News Quiz.