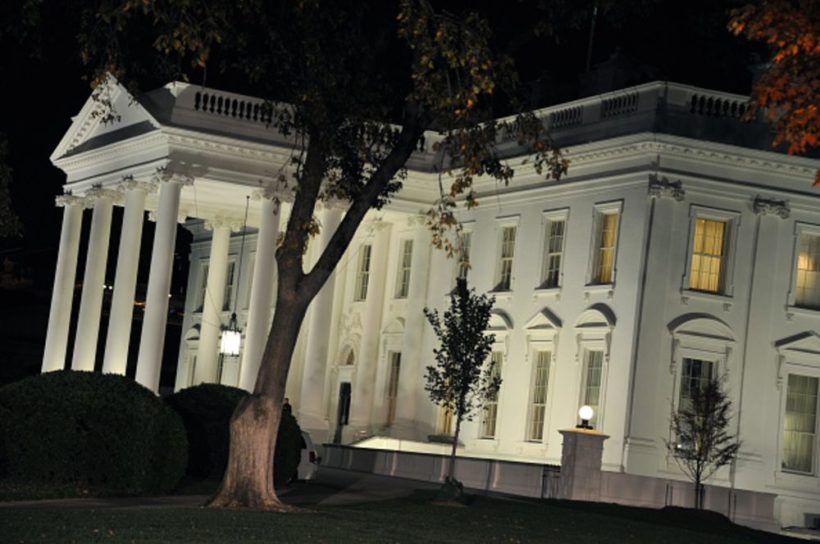 (by Matthew Vadum, The Epoch Times) – Two senior Republicans in Congress are warning that widespread problems with mail-in voting coupled with Democrats' efforts "to change state election laws and procedures at the last minute" for partisan advantage could be setting the stage for "an unprecedented constitutional crisis" in the upcoming Nov. 3 presidential election.
The report, titled "How Democrats are attempting to sow uncertainty, inaccuracy, and delay in the 2020 election," was published on Sept. 23 and was prepared at the request of Rep. Jim Jordan (R-Ohio), the senior Republican member on the Judiciary Committee, and Rep. James Comer (R-Ky.), the senior Republican on the Oversight Committee.
The report warns that eleventh-hour changes to state election laws and procedures, many of which were made through the courts, have disrupted long-established procedures for in-person voting.
Marc Elias of the high-powered Democratic law firm Perkins Coie, who has a long history of successfully challenging electoral integrity programs in court, is litigating election law cases in at least a dozen states. Former U.S. Attorney General Eric Holder is also part of the effort to change the laws through the courts.
"Some Democrat-run states have belatedly changed election administration procedures and moved to all-mail balloting—meaning that as many as 44 million total ballots will be mass-mailed to registered voters with no assurance the ballots reach the right person," the report states. "This expansive and late shift to all-mail voting will create conditions ripe for election crime, errors, inaccuracy, and delay."
All-mail balloting, which shouldn't be confused with absentee balloting on a limited scale, "raises serious questions about election integrity," the report states. "To begin, states have notoriously inaccurate voter registration lists—one estimate suggests that voter registration rates exceed 100 percent of the eligible populations in 378 counties across the United States."
The Commission on Federal Election Reform determined in 2005 that voting by mail "remain[s] the largest source of potential voter fraud," the report states, adding that in October 2012, The New York Times reported that "votes cast by mail are less likely to be counted, more likely to be compromised and more likely to be contested than those cast in a voting booth." The same month, The Washington Post reported that "it may still be possible to steal an American election, if you know the right way to go about it."
The rapidly implemented package of changes to voting rules gives many states no room for error as they administer their first election with huge numbers of mail-in votes, the report states.
In the approaching election, nine states—California, Colorado, Hawaii, Nevada, New Jersey, Oregon, Utah, Washington, and Vermont, as well as the District of Columbia— will carry out all-mail elections. This will be California's first try at an all-mail vote, the report states.
But even states with a track record in all-mail election have encountered difficulties. In the 2012 and 2018 elections, "the state of Oregon could not account for 871,000 ballots sent out—or one out of every eight ballots that the state mailed out." Nationally, the U.S. Election Assistance Commission determined that 28.3 million mailed ballots disappeared in the four federal elections held between 2012 and 2018.
Many mail-in ballots are likely to be sent out based on "inaccurate and outdated voter registration rolls," the report states. In 2012, Pew determined that almost 24 million voter registrations were "no longer valid or significantly inaccurate." Although laws require that voter rolls be cleaned up from time to time, local officials have had to contend with Democrats and activists complaining that doing so constitutes voter suppression and deliberate disenfranchisement.
According to The Washington Post, at least 84 percent of American voters will be able to cast ballots by mail this election. Currently, more than 198 million Americans who are eligible to vote will be able to vote by mail. "Thirty-four states and the District of Columbia already allowed anyone to vote absentee. But many of these places are making the process easier," the newspaper reported.
Activists have been working for a long time to change election laws, J. Christian Adams, president and general counsel of the Public Interest Legal Foundation, told The Epoch Times.
"The left has been building up to this for years. They have poured hundreds of millions [of dollars] into developing the infrastructure and talent. 2020 is their payoff."
The Epoch Times reached out to the Democratic National Committee for comment but didn't receive a reply as of press time.
Published at epochtimes .com. Reprinted here for educational purposes only. May not be reproduced on other websites without permission from The Epoch Times.
Questions
1. What does the Republican report "How Democrats are attempting to sow uncertainty, inaccuracy, and delay in the 2020 election" assert Democrats Marc Elias and Former US Attorney General Eric Holder are trying to do?
2. What is the problem with Democrat-run states that changed procedures and moved to all-mail balloting?
(see para. 5-6)
3. a) The Commission on Federal Election Reform was a private, bipartisan organization founded in 2004 by former U.S. Democratic President Jimmy Carter and James A. Baker, III, a top official under Republican presidents Ronald Reagan and George H.W. Bush, to overcome the flaws brought to light by the electoral uncertainty in Florida in the 2000 United States presidential election and in Ohio in the 2004 election.
What did the Commission on Federal Election Reform conclude in 2005 about voting by mail?
b) What did the New York Times determine in 2012?
c) What was The Washington Post's assertion about it?
4. List the states that will conduct all-mail elections in the 2020 presidential race.
5. What did the U.S. Election Assistance Commission determine about mailed ballots?
6. The reports notes in paragraph 11, "In 2012, Pew determined that almost 24 million voter registrations were 'no longer valid or significantly inaccurate.'"
a) How could/should the U.S. use technology to clean the voter roles while ensuring that people are not "disenfranchised?"
b) Could a technologically advanced country like the U.S. develop a system to ensure voter roles are cleaned of people who have moved (many have been found to be registered to vote in more than one municipality) and people who are deceased (many are still on voter roles for years)? Explain your answer.
7. This news story details a report produced by two Republican congressmen. Why is this newsworthy to people of all political parties?
8. Consider some of the issues the congress members highlight. Do they have legitimate concerns or are they unreasonable and just "playing politics?" Explain your answer.
Resources
NOTE: The first presidential debate will be held on Tuesday, September 29.  See our Presidential Election page for a debate worksheet.
Daily "Answers" emails are provided for Daily News Articles, Tuesday's World Events and Friday's News Quiz.