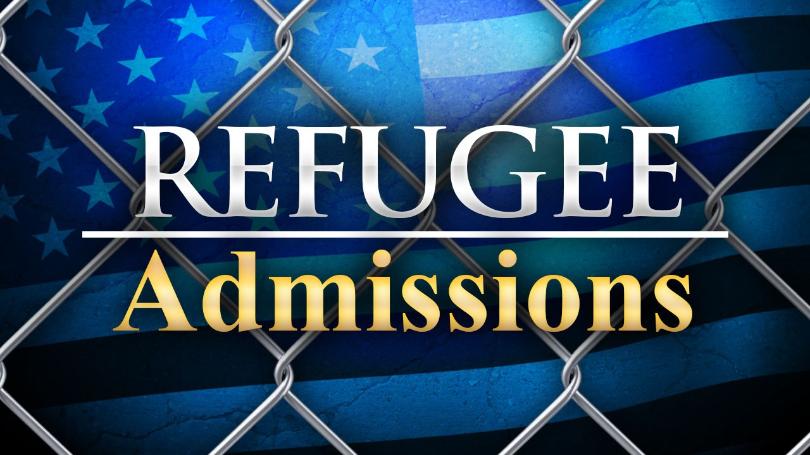 redo Jump to...
print Print...
(by Yeganeh Torbati and Mica Rosenberg, Reuters) – The Trump administration will temporarily delay admitting refugees from 11 countries identified as high-risk, while resuming refugee admissions for other countries, government officials said on Tuesday. Most of the affected countries are in the Middle East and Africa, according to documents seen by Reuters.
The administration also will place on hold a program that allows for family reunification for some refugees resettled in the United States, according to a Trump administration memo seen by Reuters and sent to Congress on Tuesday. The resettling of so-called following-to-join refugees will resume, according to the memo, once screening "enhancements have been implemented."
U.S. officials said the changes were aimed at protecting U.S. national security.
The changes come at the end of a 120-day hold on most refugees ordered by President Trump to allow a review of vetting processes. The 120 days ended on Tuesday, and the president issued an executive order allowing the general resumption of the U.S. refugee program.
The memo expressed concerns about admitting refugees from the 11 countries and said the government will conduct a 90-day review "to determine what additional safeguards, if any, are necessary to ensure … the security and welfare of the United States."
Trump took office in January with a goal of sharply cutting refugee admissions, in line with promises he made during the 2016 election campaign. He quickly issued temporary bans on refugees and travelers from several Muslim-majority countries, which were challenged in court.
Opponents of the bans argued that the policies were aimed at barring Muslims from the United States. (Supporters of the ban disagreed, saying that the policies are aimed at keeping Americans safe.) The administration has denied any intent to discriminate and says its travel ban and security changes are meant to protect the United States from terrorist acts. The Supreme Court on Tuesday dismissed the last remaining challenge to an earlier version of Trump's travel ban.
The 11 countries to face further hurdles are those whose refugees are currently required to undergo higher-level security screening known as Security Advisory Opinions (SAOs).
As of the end of 2016, SAOs were required for most adult male refugees who were nationals of Egypt, Iran, Iraq, Libya, Mali, North Korea, Somalia, South Sudan, Sudan, Syria and Yemen, as well as Palestinians who lived in those countries, according to a State Department document seen by Reuters. Three sources familiar with refugee processing said that list was still current. Officials declined to name the 11 countries.
A senior U.S. official told reporters on condition of anonymity that during the 90-day review period, refugees from the 11 countries can still be admitted to the United States on a case-by-case basis, "if it's deemed to be in the national interest and they pose no threat."
But the administration's memo, signed by Secretary of State Rex Tillerson, acting Department of Homeland Security Secretary Elaine Duke and Director of National Intelligence Dan Coats, said the government will reallocate resources used to process refugees from SAO countries to those from other locations where "the processing may not be as resource intensive." …
Citizens of the 11 countries comprised 44 percent of the nearly 54,000 refugees admitted into the United States in the 2017 fiscal year, according to State Department data.
Of the countries, Iraq, Syria, Somalia and Iran sent by far the most refugees to the United States. All but two of the countries, North Korea and South Sudan, are majority Muslim. …
The "follow-to-join" refugee program being put on hold allows refugees who have entered the United States to apply for close family members to join them. About 2,000 such refugee family members came to the United States in 2015, according to DHS data.
In a separate State Department memo seen by Reuters and issued this week, the administration also laid out additional screening for all refugees seeking admission into the United States, including details of their whereabouts going back a decade, twice as long as before. Refugees will also have to provide more detailed information about their family members. … (The Wall Stree Journal reported: "Under the new rules, the administration also will collect more biographical data about all applicants, such as names of family members and places of employment… The administration will also do more to mine social-media posts to see, for instance, if refugees' public pronouncements are consistent with the stories they offer in their applications, administration officials said. The Obama administration also sought to increase vetting of social-media posts.")
From Reuters .com, October 24, 2017. Reprinted here for educational purposes only. May not be reproduced on other websites without permission from Thomson Reuters.
Questions
NOTE: There will be no new posts next week (the week of October 30) as we must dedicate our full attention to fundraising. Regular posting will resume November 7. Please see note at top of "Answers" emails for more.
1. The first paragraph of a news article should answer the questions who, what, where and when. List the who, what, where and when of this news item. (NOTE: The remainder of a news article provides details on the why and/or how.)
2. "Following to join" is allowing those who have been given asylum or refugee status in the United States to bring his or her spouse and/or unmarried children to join him or her in the United States. When will the follow-to-join resettlement resume, according to the executive memo?
3. a) What is the aim of the changes to the refugee program?
b) Why is the government going to conduct a 90-day review on the refugees from the 11 countries?
4. a) What was the purpose of the initial 120 day hold on accepting refugees from certain countries?
b) Define vetting process/background check. (see wikipedia)
5. a) What are SAOs?
b) List those who had to undergo SAOs in 2016.
6. a) How can refugees from the 11 countries be admitted to the U.S. during the 90-day review period?
b) How many refugees were admitted to the U.S. in 2017? – What percent of this number were from the 11 countries on the new hold?
c) List the countries from which most of the refugees came.
7. a) What additional screening will all refugees got through going forward?
b) Do you think it is reasonable or unreasonable for the Trump administration to insist vetting is 100+% accurate when allowing people to come the the U.S. under refugee status? Explain your answer.
8. Americans must go through extensive background checks when applying for many jobs to ensure that people are what they present themselves to be. These include:
-government jobs (especially the federal government)
-teachers (or other positions in education including school administrators, bus drivers, cafeteria workers, teacher's aides, office workers, college residence hall directors)
-the healthcare industry (doctors, nurses…)
-financial industry
-computer and IT managers
-to drive for Uber
-to adopt a baby or to work for a babysitting/nanny service
Why do you think refugee advocates oppose such stringent screening for potential refugees?
Daily "Answers" emails are provided for Daily News Articles, Tuesday's World Events and Friday's News Quiz.