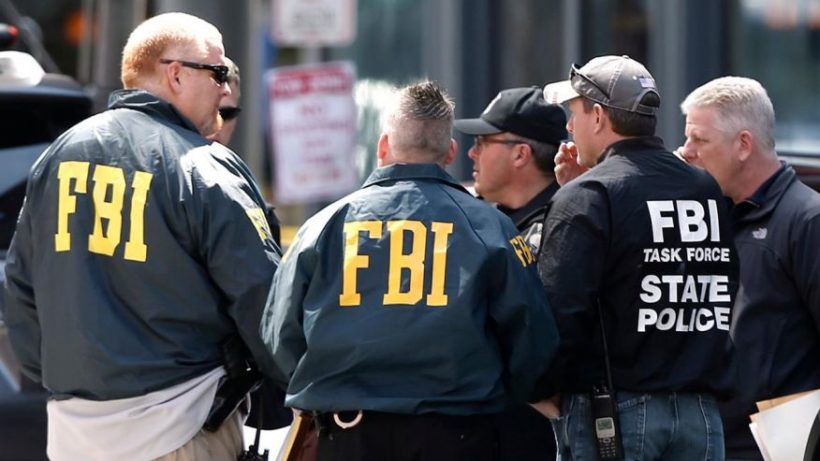 redo Jump to...
print Print...
(from the Washington Examiner and The Daily Caller) – The Federal Bureau of Investigation is investigating approximately 300 refugees in the U.S. for terrorism, a Department of Homeland Security official told reporters Monday.

In a background briefing on the president's new immigration suspension from Sudan, Syria, Iran, Libya, Somalia, and Yemen, one official said 300 cases is "truly an alarming number," and added that it is sapping agencies probing the cases.

The official added that there are also approximately 1,000 investigations into potential domestic terrorists inspired or motivated by ISIS.

Two terrorist attacks by Somali refugees have injured more than 20 Americans in the past year. The DHS also pointed Monday to the case of another Somali refugee who was sentenced to 30 years in prison in 2014 for trying to set off a bomb at a Christmas tree-lighting ceremony in Portland, Ore.

The announcement from the DHS official, speaking on the condition of anonymity, came as President Donald Trump signed a new executive order that would temporarily stop refugee admittances for 120 days.

[To emphasize the necessity of] President Trump's new executive order suspending travelers from the six nations from entering the U.S., the federal law enforcement officials revealed that they are investigating the 300 refugees for terrorist ties.

While officials would not provide details on the FBI investigations, they did say that they are refugees "who either infiltrated with hostile intent or radicalized" since coming into the United States.

Apparently some of the refugees have been in the United States for several years, and even become naturalized citizens.

Those 300 are part of a larger group of 1,000 refugees who have been the subject of terrorism investigations by the FBI.

President Trump's new order stressed national security as the reason for the order. "This emphasizes the national security threat," said a Justice official. The president included two case studies of refugees convicted of terrorism in his newly revised executive order.

More than 4,300 refugees have entered the country in the past month since a federal judge blocked Trump's previous order stopping refugee entry. This new executive order will be effective on March 16, and during the halt in refugee entry, the government will review vetting procedures.

Another official said that the six nations were picked not because they are Muslim-majority, but because they are either "failed states" or "state sponsors of terrorism."

Compiled from news reports at the Washington Examiner and The Daily Caller published on March 6.
Questions
1. The first paragraph of a news article should answer the questions who, what, where and when. List the who, what, where and when of this news item. (NOTE: The remainder of a news article provides details on the why and/or how.)
2. In addition, how many investigations into potential domestic terrorists motivated by Islamic State are currently being investigated?
3. For what reason did Homeland Security officials reveal this information to reporters?
4. Officials would not provide details on their investigations – what information did they give reporters?
5. For what reason did the Trump administration place citizens from these 6 specific countries on the list for a temporary pause on travel to the U.S.?
6. Read the text of President Trump's executive order imposing a temporary pause on the entry of nationals from Iran, Libya, Somalia, Sudan, Syria, and Yemen, subject to categorical exceptions and case-by-case waivers at:
whitehouse.gov/the-press-office/2017/03/06/executive-order-protecting-nation-foreign-terrorist-entry-united-states
a) In section 1, under what authority from the U.S. Constitution and INA (Immigration and Nationality Act) does the president issue this order?
b) Re-read Section 1(d) to (i) – the end of section 1. Does the text here differ from news reports you have read/watched/heard on this topic? Explain your answer.
Daily "Answers" emails are provided for Daily News Articles, Tuesday's World Events and Friday's News Quiz.