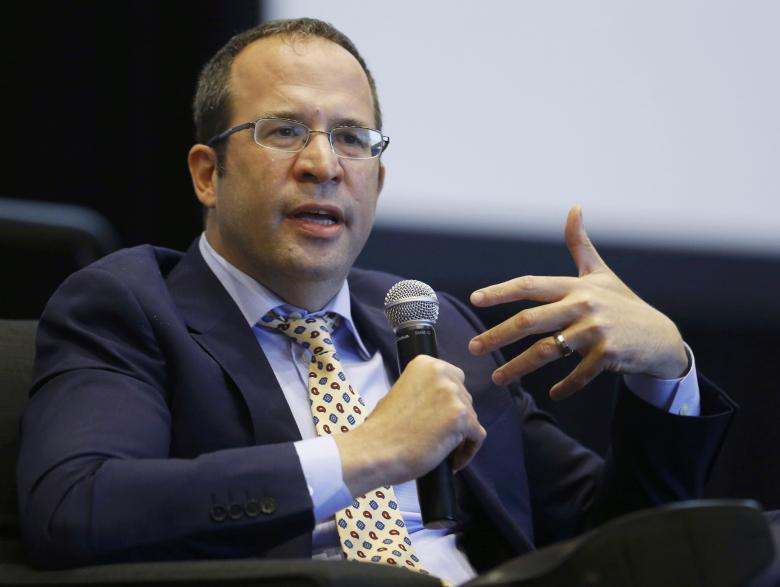 redo Jump to...
print Print...
(Reuters) – The owner of the SAT college-entrance exam, which has been plagued by a raft of cheating incidents overseas, outlined new security measures but stopped short of remedying the test's biggest vulnerability.
The New York-based College Board said the steps include reducing the number of times the test is given outside the United States and increasing the auditing of test centers. But the not-for-profit organization did not say it would end its practice of reusing test forms overseas that were initially given in the United States – the source of many of its security lapses in recent years.
As Reuters reported last year, the College Board has failed to stop a widespread and known security problem. Asian test-preparation companies are gathering questions and reading passages from past SAT exams, and then giving their clients that material to practice upon. The questions later show up on SAT exams administered overseas, giving an unfair advantage to students who have seen them.
The news agency also found that the College Board knowingly had administered some exams overseas that it knew had leaked. (Read Reuters' full  coverage of the cheating epidemic here)
The problems caused by recycling tests overseas recurred as recently as last month. In its announcement, the College Board disclosed it was cancelling the scores of an undisclosed number of students who took the SAT overseas in January and was reviewing the scores of an additional group of students "as part of ongoing comprehensive investigations."
Reuters reported last week that parts of the January exam given in Asia originally had been administered last June in the United States. The June test was widely available in China and had been sold to students in South Korea. Reuters obtained more than 200 pages of scans and photographs of the leaked exam.
Zach Goldberg, a College Board spokesman, declined to say how many students had their scores canceled or in which countries they took the test.
The College Board's chief executive, David Coleman, said at a conference last September that the organization planned to scale back its reuse of tests. Goldberg declined to say today whether the College Board will halt the practice overseas.
The College Board said starting this fall, it will cut the number of test administrations overseas from six a year to four. The SAT will only be offered in October, December, March and May. This June's international test sitting will be canceled.
The College Board previously had reduced SAT administrations from six to four in South Korea, Egypt and Saudi Arabia after determining in 2013 that tests had leaked there. But at the time it decided not to take similar action in China, even though it knew that a Chinese website had "compromised" four SAT exams, according to an internal College Board PowerPoint presentation seen by Reuters. A spate of cheating incidents in China and other countries ensued.
The College Board said its new security measures include providing law enforcement and other government agencies with the names of test prep companies and individuals suspected of stealing test materials. It promised to make it easier for students and teachers to anonymously report suspected cases of cheating.
The organization also said it plans to prohibit individuals from taking future tests, including the SAT and Advanced Placement Exams, "when we conclude they have gained or attempted to gain or share an unfair advantage on any College Board test."
(Additional reporting by Alexandra Harney in Shanghai.)
Reprinted here for educational purposes only. May not be reproduced on other websites without permission from Thomson Reuters. Visit the website at Reuters.com.
Questions
1. The first paragraph of a news article should answer the questions who, what, where and when. List the who, what, where and when of this news item. (NOTE: The remainder of a news article provides details on the why and/or how.)
2. a) Describe the steps the College Board is taking to address the widespread cheating on the SAT exam at overseas testing locations.
b) What won't the College Board agree to do that would have greatly helped in ending this type of cheating?
3. How are students overseas cheating on the SAT?
4. a) Define culpability.
b) Re-read paragraph 4. Also, consider the College Board's overall reaction to this scandal. What culpability do you think the College Board has in the cheating going on overseas?
5. a) What information did College Board spokesman Zach Goldberg decline/refuse to give Reuters' reporters?
b) Do you think the College Board is justified in not providing this information? Explain your answer.
6. a) Following the discovery of leaked tests in 2013, in which countries did the College Board reduce the number of SAT tests given per year?
b) In which country did they decide not to do so? Why is this troubling?
7. What two adjectives best describe your reaction to this news story? Explain your answer.
Why do you think the College Board is not adequately moving to prevent cheating they know is taking place overseas?
How important is this news story? Should more news outlets spend more time on this story? Why or why not?
Background
The College Board and the SAT:
The SAT is a fee-based standardized test for college admissions in the United States first administered in 1926. The SAT is administered by College Board in the United States and is developed, published, and scored by the Educational Testing Service (ETS).
Most students take the test during their junior or senior year of high school.
College Board is an American not-for-profit organization that was formed in December 1899 as the College Entrance Examination Board (CEEB) to expand access to higher education.
While College Board is not an association of colleges, it runs a membership association of institutions, including over 6,000 schools, colleges, universities and other educational organizations.
College Board develops and administers standardized tests and curricula used by K–12 and post-secondary education institutions to promote college-readiness and as part of the college admissions process.
College Board is headquartered in New York City.
David Coleman has been the president of College Board since October 2012.
In addition to managing assessments for which it charges fees, College Board provides resources, tools, and services to students, parents, colleges and universities in the areas of college planning, recruitment and admissions, financial aid, and retention.
College Board is partly funded by grants from various foundations. (from wikipedia)
Daily "Answers" emails are provided for Daily News Articles, Tuesday's World Events and Friday's News Quiz.