News from Peru, Bulgaria and The Gambia
Tuesday's World Events — Posted on November 29, 2016
PERU – US Secret Service seizes $30 million in fake cash in the agency's biggest bust ever
(Reuters at Business Insider) – US and Peruvian agents seized a record $30 million in counterfeit dollars in the biggest haul of fake US cash ever by the US Secret Service, the agency said on Thursday (November 17th).
The operation was the result of a worldwide investigation focused on six criminal organizations based in Peru, which is the world's largest maker and distributor of counterfeit US money.
The stash was discovered on November 15, when more than 1,500 Peruvian police, along with U.S. Secret Service agents, carried out 54 search warrants in a pre-dawn operation that led to the arrest of 48 people in Lima, the agency said in a statement.
Fifty thousand fake euros [$53,000] were also seized and 48 people arrested in the raids, called Operation Sunset. Six counterfeit plants were shut down, eight counterfeit-manufacturing presses were seized, and more than 1,600 printing plates and negatives of different denominations were found, the Secret Service said.
"The Peruvian government has become a valuable partner in our efforts to combat counterfeit currency," Joseph Clancy, the director of the Secret Service, said in a statement. "Protecting the nation's financial infrastructure is a vital component of our integrated mission of protection and investigations."
The agency, which is best known for protecting the US president and visiting foreign dignitaries, was originally founded to combat currency counterfeiting. It opened an office in Lima to fight widespread counterfeit activity in the country and support the Peruvian National Police.
The two countries have created an anti-Counterfeiting Task Force and Peruvian police officers have received training from the Secret Service.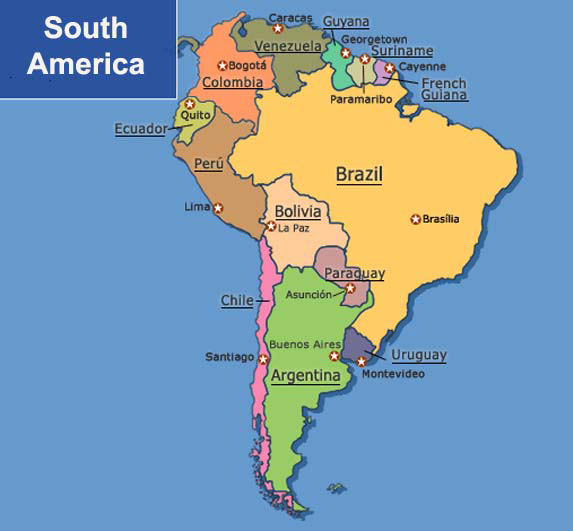 Corruption and crime have become high-profile concerns in Peru. In 2014, Peru was the world's second-largest producer of coca, the plant from which cocaine is made, behind Colombia and ahead of Bolivia, both of which it borders.
Criminal groups have sprung up in Peru to direct the flow of drugs out of the country.
Those criminal organizations are believed to have infiltrated public (government) institutions, bribing legislators and security officials. The belief that such rot is becoming widespread has led some to declare Peru is slipping toward being a "narco state."
Cocaine is thought to flow eastward into Bolivia and Brazil, out from the country's Pacific ports, or through the country's airports to points around the globe.
Illegal drug flights are also a common transport method, and the Peruvian government recently reinstated a controversial policy allowing for the shoot-down of planes suspected of carrying drugs.
Peru has largely avoided the violence seen in places like Colombia and Mexico, but Peruvian criminal groups are responsible for some bloodshed, and their suspected ambitions to grow may bring more.
---
BULGARIA – Bulgaria to 'isolate' 1,000 migrants after riots
(Agence France-Presse at France24) SOFIA — A thousand migrants who clashed with police Thursday (November 24th) will be moved from Bulgaria's largest refugee camp in Harmanli into former army barracks near the Turkish border before being expelled, Prime Minister Boyko Borisov said.
All necessary preparations will be made over the next week "so that we can isolate those who do not want to obey the rules," Borisov said Friday while visiting the into former army barracks near the Turkish border facility that now hosts just over 3,000 migrants — mainly from Afghanistan but also Syria.
The offenders — young Afghan men who lit fires and hurled stones at police on Thursday — will be moved to closed facilities, that are now being set up in the empty barracks near the Turkish border, prior to being sent home.
"They will be then expelled from Bulgaria as soon as possible," Borisov said, adding that the first plane taking Afghan migrants out of the country is expected to leave in December.
Only Syrian families (refegees) will remain in Harmanli from next year, Borisov added during a meeting with local residents who have long demanded the closure of the camp.
Several hundred police officers and water cannons were deployed Thursday to quash a riot by some 1,500 stone-hurling migrants, protesting against being kept shut inside the camp pending medical checks due to some type of skin rash outbreak among the migrants. (Bulgarians in the town are extremely concerned that the migrants could cause an outbreak throughout the area – and they are unsure what medical condition the migrants have.)
Twenty-nine police and 20 migrants were injured in the late night clashes as police pushed the migrants back into the buildings. Four hundred migrants were detained.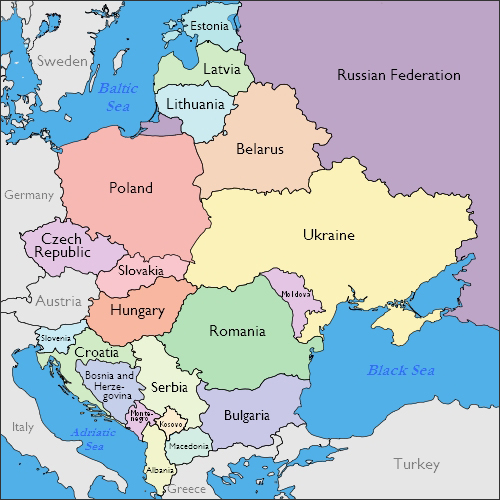 Borisov said Friday that the organizer of the riot was identified as an Afghan who was imprisoned in Germany for drug dealing before being expelled. The man, who arrived in Bulgaria four months ago, has been detained and will be immediately expelled.
Another 18 migrants were charged on Thursday with hooliganism after smashing windows and ruining furniture in the camp's brand new canteen, local prosecutors announced.
Bulgaria meanwhile boosted the police presence in all refugee centers across the country.
Although the so-called Balkan migrant trail was effectively shut down in March, migrants have continued to cross the Balkans in smaller numbers.
Around 13,000 of them, mostly from Afghanistan, are currently [housed] in Bulgaria, the European Union's poorest country.
There are also seething tensions in camps in neighboring Greece.
---
THE GAMBIA – Gambia vote a roll of the marbles
(Agence France-Presse at YahooNews) BANJUL — The Gambia showcased Monday its homegrown solution to the problem of fraud and illiteracy at the ballot box: voting with marbles.
At a press conference in the capital, Banjul, the Independent Electoral Commission (IEC) displayed three metal drums representing the three presidential candidates contesting a December 1 election in this tiny west African state.
Voters enter a private area that is curtained off where they drop a marble into one of the three drums that are painted with the party colours and emblems, and a bell rings confirming a vote has been cast.
"It's unique and we are very proud of it," said IEC vice-president Malleh Sallah, explaining how the Gambian Public Works department dreamt up the idea six decades ago.
Electoral officials say the system all but eliminates spoilt ballots and allows illiterate Gambians to vote more easily, while ensuring only one vote is cast per person.
Sawdust or sand is sprinkled on the bottom of the barrel so that no second sound is heard.
On Thursday President Yahya Jammeh is hoping to return for a fifth term in power but is facing an unprecedented surge in support for the opposition.
Adama Barrow, representing a coalition of opposition parties, is posing the greatest challenge to Jammeh's rule, while Gambian Democratic Congress (GDC) candidate Mama Kandeh is standing as the third candidate.
The country has around 880,000 eligible voters.
(The news briefs above are from wire reports and staff reports posted at Business Insider on November 19, France24 on Nov. 25 and YahooNews on Nov. 28)
Background
BULGARIA:  
By the end of the 14th century Bulgaria was overrun by the Ottoman Turks.
Northern Bulgaria attained autonomy in 1878 and all of Bulgaria became independent from the Ottoman Empire in 1908.
Having fought on the losing side in both World Wars, Bulgaria fell within the Soviet sphere of influence and became a People's Republic in 1946.
Communist domination ended in 1990, when Bulgaria held its first multiparty election since World War II and began the contentious process of moving toward political democracy and a market economy while combating inflation, unemployment, corruption, and crime.
The country joined NATO in 2004 and the EU in 2007. (from the CIA World FactBook)
Read about the difference between a migrant and a refugee and about migrants entering various European countries and Hungary's challenge.
---
THE GAMBIA
The Gambia, officially the Islamic Republic of The Gambia, is a country in West Africa. (wikipedia)
The Gambia gained its independence from the UK in 1965.
Geographically surrounded by Senegal, it formed a short-lived Confederation of Senegambia between 1982 and 1989.
In 1991 the two nations signed a friendship and cooperation treaty, but tensions have flared up intermittently since then.
Yahya Jammeh led a military coup in 1994 that overthrew the president and banned political activity.
A new constitution and presidential election in 1996, followed by parliamentary balloting in 1997, completed a nominal return to civilian rule.
Jammeh was elected president in all subsequent elections including most recently in late 2011.
A presidential election is scheduled for December 1, 2016. (from the CIA World FactBook)