World Watch
Tuesday's World Events — Posted on August 24, 2010
(The news items below are from World Watch posted at wsj.com – from wire dispatches and WSJ staff reports)
HAITI – Jean Vows to Challenge Ban on His Candidacy
Hip-hop singer Wyclef Jean vowed Sunday to appeal the Haitian government's decision to bar his candidacy for president, potentially opening an electoral dispute even before the island nation's Nov. 28 vote.
"After careful consideration and much soul-searching, I have made the decision to contest Haiti's board of election's pronouncement stating that I am ineligible to run for the presidency of the country," Mr. Jean said. "I will be seeking a solution through legal channels, and I urge my countrymen to be patient through this process."
Mr. Jean told the Associated Press Sunday that he qualified to run and that the government's decision to bar him from the race was based on politics.
Late Friday, the Haitian government commission in charge of the election released a list of eligible candidates that didn't include Mr. Jean. Under Haitian law, Mr. Jean needed to prove he had five consecutive years of residency before election day.
Mr. Jean was born in Haiti, but moved to the U.S. when he was a child and was raised there. He rose to fame in the 1990s as a vocalist with hip-hop act The Fugees, and has been active in Haitian social causes since. -Nicholas Casey
RUSSIA – Police Stop Moscow March, Detain Opposition Leaders
Police prevented about 100 opposition activists from marching through Moscow on Sunday with a giant Russian flag and detained three of their leaders, including prominent politician Boris Nemtsov.
The activists were celebrating Flag Day, honoring the tricolor flag Russia adopted when the Soviet Union collapsed in 1991. Mr. Nemtsov said the decision to stop a march honoring the Russian flag showed the mentality of Prime Minister Vladimir Putin's government.
Moscow police said Mr. Nemtsov, who served two stints as deputy prime minister in the 1990s, and Mikhail Shneider were detained for trying to lead an unsanctioned march. They had permission to hold a rally but not to march through central Moscow. Lev Ponomaryov, another opposition leader, was detained later, police said.
"You get the impression that Nemtsov and Shneider intentionally provoked the police," police spokesman Viktor Biryukov said. -Associated Press
RUSSIA – Subway-Bombing Suspect Dies in Police Shootout
The man suspected of organizing suicide bombings that killed 40 people on the Moscow subway in March was killed in a shootout with Russian security forces on Saturday, officials said.
Madomedali Vagabov was killed along with four others during a gunfight with special forces in the province of Dagestan, local police spokesman Vyacheslav Gadzhiyev told the Associated Press. He said the suspects died when the house they were holed up in caught fire.
The National Antiterrorism Committee told Russian news agencies that Mr. Vagabov was effectively second in command to Doku Umarov in the separatist insurgency in Russia's North Caucasus region. Mr. Umarov, who remains at large, claimed responsibility for the attacks, carried out by two female suicide bombers. -Associated Press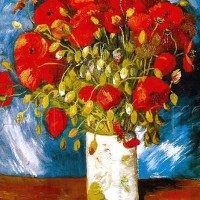 EGYPT – Prosecutor Says Security Was Lax in van Gogh Theft
None of the alarms and only seven out of 43 surveillance cameras were working at a Cairo museum where a Vincent van Gogh painting was stolen, Egypt's top prosecutor said Sunday.
Thieves took the canvas, known by the titles of "Poppy Flowers" and "Vase with Flowers," on Saturday from the Mahmoud Khalil Museum in the Egyptian capital. Egypt's minister of culture, Farouk Hosni, said the painting is valued at roughly $50 million.
Prosecutor-general Abdel-Meguid Mahmoud told Egypt's state news agency that the thieves used a box cutter to remove the painting from its frame. He called the museum's security measures "for the most part feeble and superficial." -Associated Press
JAPAN – Central Bank Chief, Premier Discuss Rising Yen's Impact
Bank of Japan Gov. Masaaki Shirakawa and Prime Minister Naoto Kan held a teleconference Monday to discuss the possible impact of a surging yen on Japan's economy, the central bank said.
They "discussed recent foreign-exchange market movement as well as economic conditions at home and abroad. [Messrs. Shirakawa and Kan] agreed to stay in close communication as needed," a BOJ spokesperson said.
The teleconference followed the dollar's recent drop to a 15-year low, which stoked concern that a strong yen may take more steam out of the nation's export-led growth. -Megumi Fujikawa
NOTE: The news blurbs above are from World Watch published at wsj.com on Monday, August 23, 2010.
Copyright 2010 Dow Jones & Company, Inc. All Rights Reserved. Reprinted here for educational purposes only. Visit the website at wsj.com.