World #3 LEBANON – Israel to install sensors to detect tunnels from Lebanon
Tuesday's World Events — Posted on January 21, 2020
(by Allen Cone, UPI) — Israel has begun installing "highly sophisticated" underground sensors along the northern border with Lebanon to detect new subterranean tunnels, Israel Defense Forces said Sunday.
"These sensors will identify and prevent underground construction of attack tunnels into Israel by the Hezbollah terror organization in Lebanon," Israel Defense Forces  [IDF] posted on Twitter.
Israel's military discovered and destroyed six tunnels dug by the Hezbollah terror group one year ago as part of Operation Northern Shield.
"The installation of this system is a preventative infrastructure step, it is not based on new intelligence," the military said in a Times of Israel report.
IDF spokesman Lt. Col. Jonathan Conricus said the new technology was declared operational after a series of tests.
On Sunday morning, the IDF began digging the holes to install the detection system, which will record acoustic and seismic data. [In explaining the difficulty of detecting terrorist tunnels into Israel, J.J. Goldberg wrote in a July 26, 2014 Forward post: "Normal sensor equipment is only effective down to about 10 meters, and Hamas attack tunnels are around 25 meters down. And the sophisticated equipment used for oil and gas exploration is too sensitive for concrete structures just 25 meters down — they're looking for tiny signals from miles down, and closer to the surface they tend to go off whenever a truck goes by."]
The exact number and location of sensors wasn't revealed but will be based upon intelligence, budget and situational needs, IDF spokesperson Brig. Gen. Hidai Zilberman said.
The first sensors will be installed near the community of Misgav Am in the northern Galilee.
While the infrastructure will be laid within Israel's borders, with the sounds of the IDF operation expected to be heard on both the Israeli and Lebanese side, the military wants to prevent a miscalculation on both sides. Both the UN peacekeeping force in Lebanon (UNIFIL) and regional authorities in Israel have been informed of the project.
"This is an action that will be seen and heard both in our territory and on the Lebanese side – we want to prevent a miscalculation," Zilberman said.
No troop reinforcements are part of the project, Zilberman said.
Conricus said the military informed the peacekeeping United Nations Interim Force in Lebanon and local Israeli municipalies of its plans to install these sensors along the so-called Blue Line. This is unofficial but widely recognized border between Israel and Lebanon.
The border has not seen significant fighting since the end of the 2006 war against Hezbollah.
"IDF forces will continue to fulfill their mission of defending, and will operate around the clock in order to preserve the sovereignty of the State of Israel and protect its citizens," the military said in a statement obtained by the Jerusalem Post.
Published by UPI on January 19, 2020. Reprinted here for educational purposes only. May not be reproduced on other websites without permission from United Press International.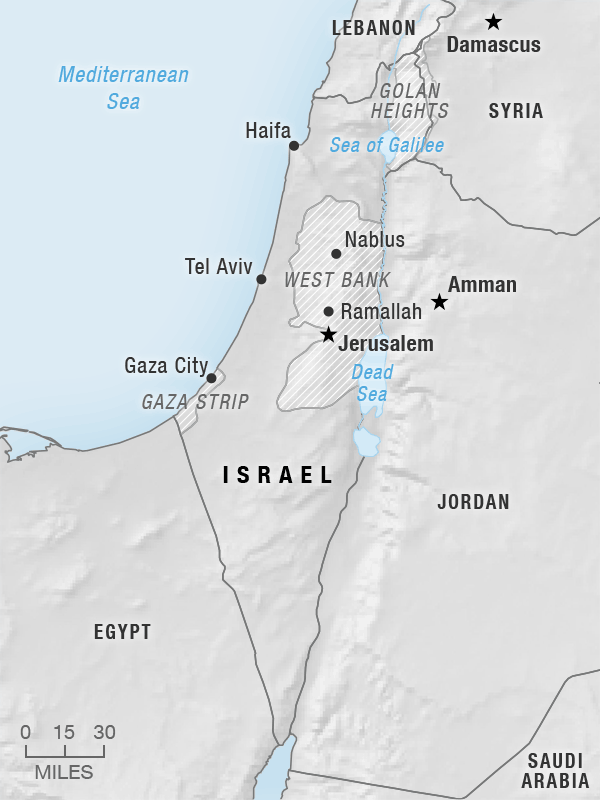 Background
ON HEZBOLLAH:
Hezbollah, whose name means "party of Allah," is a terrorist group believed responsible for nearly 200 attacks since 1982 that have killed more than 800 people.  It was founded in 1982 in Lebanon's Bekaa Valley by a Shia clergyman educated in Iran.  Hezbollah's stated objectives include:
the establishment of a Shiite theocracy in Lebanon
the destruction of Israel
the elimination of Western influences from the Middle East
Hezbollah is an umbrella organization of various radical Islamic Shi'ite groups and organizations which receives substantial financial and philosophical support from Iran.
In 2006, Hezbollah fighters raided an Israeli border post and kidnapped two soldiers.  This touched off a war between Israel and Hezbollah that lasted a month until the Israeli and Lebanese governments agreed to a cease-fire under a United Nations Security Council deal, resolution 1701.  Resolution 1701 calls for the "full cessation of hostilities" between Hezbollah and Israel. It sketches a plan for the phased withdrawal of Israeli forces from southern Lebanon and calls for an expanded peacekeeping force there (of 15,000 U.N. troops).
---
Hamas terrorists began digging tunnels from Gaza into Israel in 2014. In 2018, Israeli officials said they had been monitoring progress using new technology.  In 2018, the government announced that it has operated an anti-tunnel research laboratory since 2016.
---
From a Jan. 19 report at Jerusalem Post by Anna Ahronheim:
According to the Israeli military, the deployment of the infrastructure is another component of the IDF's extensive defensive effort to prevent any infiltration by Hezbollah operatives into Israeli territory.
While the primary threat posed by Hezbollah is its missile arsenal, the IDF believes that the next war will see the group trying to bring the fight to the home front, by infiltrating communities to inflict significant civilian and military casualties.
After the end of Operation Northern Shield, the military said it had "deprived Hezbollah of the unique offensive abilities it had built for years as part of its planned attack on Israeli territory" and strengthened security along the border.
The military believes the attack tunnels were built as a classified component in Hezbollah's "Conquer the Galilee" plan, which would have allowed the group's elite Radwan fighters to infiltrate into Israel via land, to fire short-range rockets and mortars, allow other Radwan fighters to infiltrate into communities via the tunnels and to cut the army from main roads, killing as many civilians and troops as possible.
The IDF stated that it will also continue a broad defense effort along the Lebanese border, to ensure that Hezbollah does not try to dig future tunnels into Israel, by integrating various means such as the ongoing construction of the border wall with Lebanon.
Israel has invested significant amounts of money and effort into strengthening its defenses along the border with Lebanon over the past several years by creating obstacles such as artificial cliffs and by building high, concrete barriers to help prevent any ground attacks by Hezbollah.
---
Visit the IDF (Israel Defense Forces) twitter page: @IDF.