Tuesday's World News #1 – Lebanon
Tuesday's World Events — Posted on November 7, 2017
NOTE:  We have separated the three Tuesday's World News articles into separate posts, with one in place of today's Daily News Article.
NOTE: Lebanon's government by custom allocates public offices along religious lines, with the top three positions distributed as follows:
The President, a Maronite Christian.
The Speaker of the Parliament, a Shi'a Muslim.
The Prime Minister, a Sunni Muslim.
(Compiled from reports from BBC News and by Angus McDowall ay Reuters, Nov. 4) – Lebanese Prime Minister Saad al-Hariri (a Sunni Muslim) resigned on Saturday, saying in a televised broadcast from Saudi Arabia that he feared for his life, while also fiercely criticizing Iran.
He accused Iran of sowing "fear and destruction" in several countries, including Lebanon.
Mr. Hariri's father, former Prime Minister Rafik al-Hariri, was assassinated in a 2005 Beirut bomb attack that pushed his son into politics and set off years of turmoil. A U.N.-backed tribunal has charged five Hezbollah members over the killing. (The Iranian and Syrian governments are also believed to be involved in Hariri's assassination.)
Mr. Hariri has been prime minister since December 2016, after previously holding the position between 2009 and 2011.
"We are living in a climate similar to the atmosphere that prevailed before the assassination of [my father] martyr Rafik al-Hariri," he said in the broadcast from the Saudi capital Riyadh.

"I have sensed what is being plotted covertly to target my life."
The Saudi-owned pan-Arab television channel al-Arabiya al-Hadath reported that an assassination plot against Hariri was foiled in Beirut days ago, citing an unnamed source.
Saudi Arabia's Gulf Affairs Minister Thamer al-Sabhan said in a television interview that Hariri's personal security detail had "confirmed information" of a plot to kill him.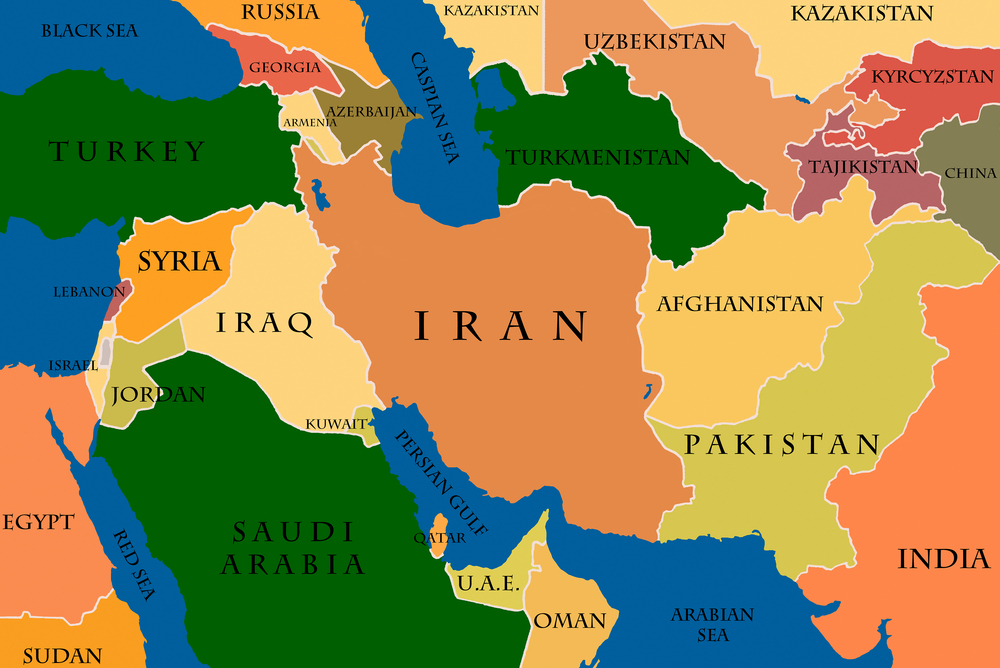 Mr. Hariri also attacked the Iran-backed Shia movement Hezbollah, which wields considerable power in Lebanon.
Addressing "Iran and its followers" he said Lebanon would "cut off the hands that wickedly extend into it."
Iran said the resignation would create regional tensions and rejected Mr Hariri's accusations as "unfounded."
It was not immediately clear who might succeed Hariri, Lebanon's most influential Sunni politician. The prime minister must be a Sunni in Lebanon's sectarian system. President Aoun must appoint the candidate with most support among MPs, who he is expected to consult in the coming days.
Hariri's coalition, which took office last year, grouped nearly all of Lebanon's main parties, including Hezbollah. It took office in a political deal that made Michel Aoun, a Maronite Christian and Hezbollah ally, president, and was seen as a victory for Iran.
The resignation risks exacerbating sectarian tensions between Sunni and Shi'ite Muslims and returning Lebanon to paralysis in government.
Sunni Muslim Saudi Arabia, a political ally of Hariri, is locked in a bitter tussle for power across the Middle East with Shi'ite Iran and its allies, including Hezbollah.
Hariri said Hezbollah and Iran had brought Lebanon into the "eye of a storm" of international sanctions. Iran was sowing strife, destruction and ruin wherever it went and he accused it of a "deep hatred for the Arab nation."