News from Norway, Poland and Japan
Tuesday's World Events — Posted on January 17, 2017
NORWAY – Hundreds of U.S. Marines land in Norway, irking Russia
(by Nerijus Adomaitis, Reuters) – Some 300 U.S. Marines landed in Norway on Monday [January 16th] for a six-month deployment, the first time since World War Two that foreign troops have been allowed to be stationed there, in a deployment which has irked Norway's Arctic neighbor Russia.
Officials played down any link between the operation and NATO concerns over Russia, but the deployment coincides with the U.S. sending several thousand troops to Poland to beef up its Eastern European allies worried about Moscow's assertiveness.
Marines from Camp Lejeune in North Carolina landed a little after 10 am CET at a snow-covered Vaernes airport near Trondheim, Norway's third-largest city, where temperatures were reaching -2 degrees Celsius (28 degrees Fahrenheit).
U.S. troops are to stay in Norway for a year, with the current batch of Marines being replaced after their six-month tour is complete.
A spokesman for the Norwegian Home Guards, who will host the Marines at the Vaernes military base, about 900 miles from the Russian border, said the U.S. troops will learn about winter warfare.
"For the first four weeks they will have basic winter training, learn how to cope with skis and to survive in the Arctic environment," said Rune Haarstad, a Home Guard spokesman. "It has nothing to do with Russia or the current situation."
In March the Marines will take part in the Joint Viking exercises, which will also include British troops, he added.
The Russian Embassy in Oslo did not immediately reply to a request for comment by Reuters on Monday. It questioned the need for such a move when it was announced in October.
"Taking into account multiple statements of Norwegian officials about the absence of threat from Russia to Norway we would like to understand for what purposes is Norway so … willing to increase its military potential, in particular through stationing of American forces in Vaernes?" it told Reuters at the time.
A spokeswoman for Norwegian Ministry of Defense also said the arrival of U.S. Marines had nothing to do with concerns about Russia.
However, in a 2014 interview with Reuters, Norway's Defense Minister Ine Eriksen Soereide said Russia's annexation of Crimea showed that it had the ability and will to use military means to achieve political goals.
---
POLAND – Polish government welcomes US troops
(by Vanessa Gera, Associated Press) WARSAW — Polish leaders welcomed U.S. troops to their country Saturday [January 14th], with the defense minister expressing gratitude for their arrival and calling it the fulfillment of a dream Poles have had for decades.
The ceremony in the western Polish town of Zagan comes some 23 years after the last Soviet troops left Poland. It marks a new historic moment — the first time Western forces are being deployed on a continuous basis to NATO's eastern flank. [NATO – North Atlantic Treaty Organization]  The move has infuriated Moscow.
"We have waited for you for a very long time," [Poland's] Defense Minister Antoni Macierewicz told the troops as snow fell. "We waited for decades, sometimes feeling we had been left alone, sometimes almost losing hope, sometimes feeling that we were the only one who protected civilization from aggression that came from the east."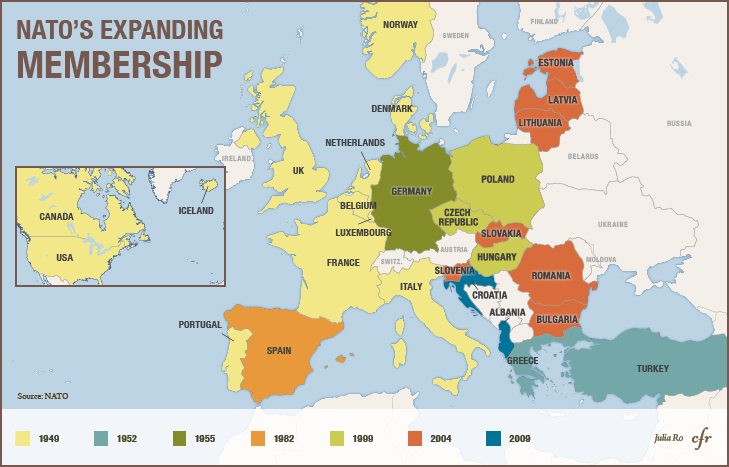 The American deployment includes an armored brigade of 3,500 American troops from Fort Carson, Colorado. It comes in reactions to Russia's annexation of Crimea from Ukraine in 2014 and its backing of separatist insurgents in Ukraine's east.
Those actions have frightened many in Poland, the Baltic states and other countries in Eastern Europe that were once under Moscow's control.
The Polish government organized several other events across the country, including in downtown Warsaw, to welcome the Americans.
"This is an important day for Poland, for Europe, for our common defense," Prime Minister Beata Szydlo said.
The troops are due to fan out across seven countries from Estonia to Bulgaria for exercises. A headquarters unit will be stationed in Germany. After nine months they will be replaced by another unit.
NATO will also deploy four multinational battalions to its eastern flank later this year, one each to Poland and the three Baltic states. The U.S. will also lead one of those battalions.
The Kremlin has denounced all these deployments, saying it considers them a threat to its own security and interests.
---
JAPAN – Japan Wants Its Overworked Citizens to Start Weekends Early
(by Keiko Ujikane, Bloomberg News) – The country that coined the word "karoshi," or death by overwork, wants companies to let workers finish early on the last Friday of every month, go out and have fun.
In an effort to curb excessive work hours and to spur consumption, the Japanese government and business groups are launching a "Premium Friday" campaign, scheduled to start on February 24.
Although it's unknown how many companies will participate, the nation's biggest business lobby, Keidanren, wrote to its more than 1,300 member companies, encouraging them to take part.
One indication of just how tough it is to get change in Japan's rigid work practices: the Ministry of Economy, Trade and Industry (METI), which is pushing the idea, hasn't decided yet if its officials will get to join in. However, METI Minister Hiroshige Seko said  "I'm giving my secretaries a strict order not to put in any appointments after 3 p.m." on the first Premium Friday.
There's a clear relationship between leisure time, holidays and spending, said Toshihiro Nagahama, chief economist at Dai-ichi Life Research Institute in Tokyo. If most workers, including those at small and medium-sized firms participate, private consumption could rise by about 124 billion yen ($1.6 billion) on each Premium Friday, according to his calculations.
That may provide some boost to private consumption, which is about 60 percent of the economy.
However, Nagahama said he's concerned that workers at smaller companies may have difficulty leaving early, or that they'll simply have to make the time up on other days, limiting the campaign's impact.
Japanese workers typically use just half of their annual paid leave entitlements. In part to work around this problem and enforce time away from work, Japan has 16 annual public holidays, more than countries including the U.S. and France.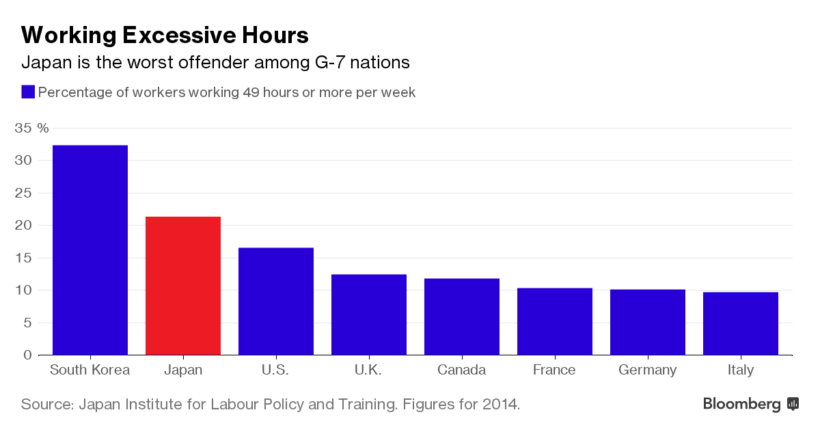 (The news briefs above are from wire reports and staff reports posted at Reuters on Jan. 16 [Norway], US News/AP on Jan. 14 [Poland], Bloomberg News on Dec. 29, 2016 [Japan].)