News from Nigeria, China and Thailand
Tuesday's World Events — Posted on April 7, 2015
NIGERIA – Muhammadu Buhari claims victory in Nigeria's presidential elections
Former military dictator Muhammadu Buhari has become Nigeria's president elect after defeating current president Goodluck Jonathan in the first democratic change of power ever in Africa's most populous nation.
Mr. Jonathan last Tuesday publicly conceded defeat, expressing his gratitude for the opportunity to lead the nation.
"I promised the country free and fair elections. I have kept my word," the 57-year-old said in a statement after the final results were announced with Mr. Buhari some 2.57 million votes ahead.
Mr. Jonathan's defeat is the first time in Nigeria's brief democracy that a sitting president has not won a second term or handed power to a nominated successor.
He urged disputes over the results to be settled in court, adding: "Nobody's ambition is worth the blood of any Nigerian. The unity, stability and progress of our dear country is more important than anything else." …
Mr. Buhari, 72, who ruled with an iron fist in the 1980s, had challenged President Jonathan over his record on fighting corruption and dealing with the Boko Haram insurgents who have killed an estimated 10,000 people across the country.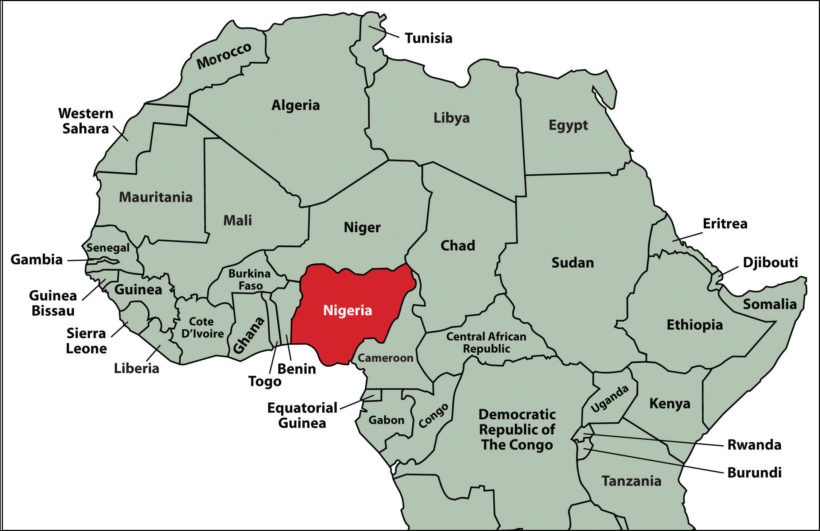 While Mr. Jonathan has made some significant military gains over Boko Haram in recent weeks, it appears to have been too little and too late to convince voters, who gave his opponent bigger-than-expected majorities in many northern areas affected by the insurgency.
Mr. Buhari's All Progressives Congress (APC) won 21 states, while Mr. Jonathan's PDP won 15, plus the Federal Capital Territory at Abuja. Borno state in northeast Nigeria, worst-hit by six years of Boko Haram violence, voted overwhelmingly in favor of opposition candidate Mr. Buhari, with 94 percent support. Mr. Buhari also took the city of Lagos, Nigeria's major commercial hub and home to an estimated 20 million people.
Mr. Jonathan, by contrast, was hurt by low turn-outs in his many of his own heartlands in Nigeria's Christian south, where Mr Buhari took up to a third of the vote in some areas.
"People are voting for Buhari because of allegations of corruption in the Goodluck government, and also the insurgency," said Tahir Sherriff, a Nigerian journalist and political analyst. "There is the whole idea that people want to tell their rulers that they can't be non-performing and expect to remain in office."
Most will see the outcome as a verdict on Mr. Jonathan's lackluster presidency, which was exemplified on the international stage by his tardy response to Boko Haram's kidnapping of more than 200 schoolgirls from the north-eastern town of Chibok last April. Their whereabouts remain unknown.
NOTE: The CIA World FactBook reports 50% of Nigeria's population is Muslim, 40% are Christians and 10% adhere to local religions. But a December 2012 report on religion and public life by the Pew Research Center stated that in 2010, 49.3 percent of Nigeria's population was Christian, 48.8 percent was Muslim, and 1.9 percent were followers of indigenous and other religions, or unaffiliated.
---
CHINA – China's construction of a 'Great Wall of Sand' in South China Sea is 'provocative'
China's controversial island building projects in the South China Sea are a "provocative" attempt to build a "Great Wall of Sand," the United States' top navy official in the Pacific has warned.
Land reclamation in contested areas risked triggering "confrontation," Admiral Harry Harris Junior, the commander of the US Pacific Fleet, told a conference in Canberra, Australia.
"But what's really drawing a lot of concern in the here and now is the unprecedented land reclamation currently being conducted by China."

"China is building artificial land by pumping sand on to live coral reefs – some of them submerged – and paving over them with concrete. China has now created over 1.5 square miles of artificial land mass," he said.
"How China proceeds will be a key indicator of whether the region is heading toward confrontation or cooperation." The creation of artificial islands on South China Sea reefs – something analysts say is intended to consolidate Chinese control of the region – is one of the most visible signs of an increasingly assertive foreign policy under Xi Jinping, the Chinese president.
Under Xi, who some describe as China's most powerful and authoritarian leader since Chairman Mao, Beijing has flexed its muscles in regional diplomacy, including clashing with Japan over disputed islands in the East China Sea.
Beijing has also been pushing Washington to recognize its growing clout by giving its approval to what China calls a "New Type of Great Power Relations."
In September, Xi Jinping will hold a major military parade in Beijing which has been timed to coincide with the 70th anniversary of the end of World War II but is also intended to help show off China's growing might.
Diplomats and analysts fear tensions between China and Japan could boil over as a result of the parade to which world leaders have been invited but are reluctant to attend.
"[The parade] communicates that the Chinese are going to be organizing their military around this notion of a reassertion of China," said Sheila Smith, author of Intimate Rivals: Japanese Domestic Politics and a Rising China. "It's about who the big guy is on the block." China has defended its island building spree as "lawful and justified."
"It is merely building facilities in its own yard," the state-run Global Times said last month.
---
THAILAND – Thai junta replaces martial law with absolute power
Thailand's junta lifted martial law in most of the nation, but 10 months after staging a coup, it remains firmly in control – with new laws invoked Wednesday that essentially give it absolute power.
The government of former army chief Prayuth Chan-ocha (who is now Prime Minister) had faced growing pressure from foreign governments, human rights groups and particularly Thailand's own business community to revoke martial law.
Although it was not generally visible in everyday life – there were few soldiers in the streets – it scared off foreign investors and hurt tourism, which accounts for nearly 10 percent of the GDP. Tour operators called it a tourist deterrent, partly because many insurance companies won't cover travelers to countries under martial law.
Thailand's King Bhumibol Adulyadej on Wednesday formally approved a request from the junta that martial law be lifted.
In its place, though, the junta invoked a special security measure called Article 44 in the military-imposed interim constitution that gives Prayuth the power to override any branch of government in the name of national security, and absolves him of any legal responsibility for his actions.
Thai media have referred to it as "the dictator law." Under similar legislation in the 1960s, a Thai dictator carried out summary executions.
"From the outside, the lifting of martial law is good news for business and tourism," said Thitinan Pongsudhirak, a political scientist and director of the Institute of Security and International Studies at Bangkok's Chulalongkorn University.
"But from the inside, we're functionally in the same boat," he said about Article 44. "Similar restrictions are still in place. And where there are pockets of dissent and political expression it is likely to be more draconian."

Thailand's military has a history of intervening in politics, having seized power 12 times since the end of absolute monarchy in 1932.
Prayuth imposed martial law on May 20, 2014, when he was the country's army chief. On May 22, he led a coup that toppled the elected civilian government after months of sometimes-violent street protests.
Stability was restored but at a steep price. Thailand's democratic institutions were dismantled, and the country's authoritarian [military] rulers have crushed dissent.
Critics say the coup leaders' real goal is to eliminate the political influence of former Prime Minister Thaksin Shinawatra, who was overthrown in a 2006 coup. His sister, Yingluck Shinawatra, was ousted by a court ruling just days before last year's coup and later barred from holding office for five years.
Since the coup, the junta has moved to consolidate power. In July, the military adopted the interim 48-article constitution and formed a junta-appointed legislature. In August, the legislature appointed Prayuth as prime minister – a post he said he will retain until elections, though no date has been set. Polls were initially promised for this year, then pushed to sometime in 2016.
Prayuth sought to downplay concerns about Article 44, saying nobody had made much fuss about it until now. "Article 44 will be exercised constructively," Prayuth said. "Don't worry, if you're not doing anything wrong, there's no need to be afraid."
(The news briefs above are from wire reports and staff reports posted at London's Daily Telegraph on April 1, March 31 and April 2.)