Working or party time in Puerto Rico?
Friday's Editorial Cartoon — Posted on January 18, 2019
Question(s)
1. To what news item does this cartoon refer?
2. Following the Democrats' trip to Puerto Rico, Democratic Speaker of the House Nancy Pelosi asked President Trump to delay his State of the Union address scheduled for January 29 because of the partial government shutdown. (It is unclear whether Trump can appear before a joint session of Congress without Pelosi's OK. While Pelosi invited Trump to speak, a resolution supporting that invitation has to be passed by both the House and Senate, and neither chamber has taken that vote yet.  "He can give it in the Oval Office," Pelosi told reporters, while insisting that her request was only a suggestion.)
Democrats say the trip to Puerto Rico was planned months in advance and therefore could not be rescheduled until after the shutdown ends. Is Speaker Pelosi correct to deny President Trump's State of the Union address yet not oppose the Democrat House members' working trip to a $400/night beach hotel?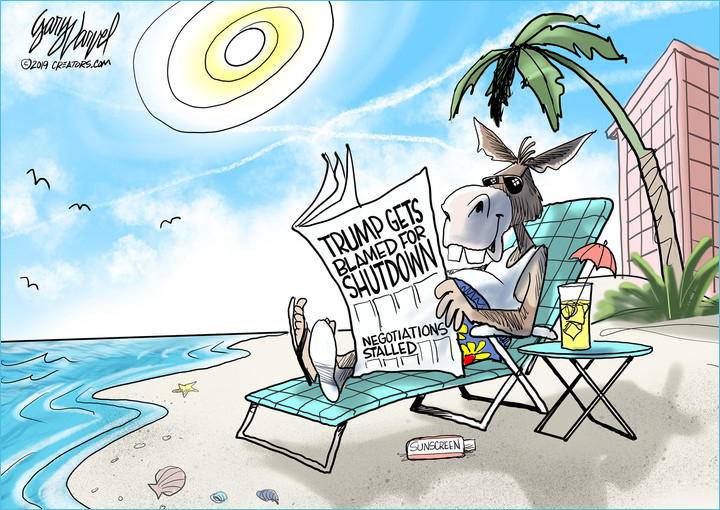 Cartoon by Gary Varvel