Wise men
Friday's Editorial Cartoon — Posted on December 21, 2012
Question(s)
1.  Christians celebrate the birth of Jesus on Christmas.  The narrative of wise men following a star originates from the Bible, in the account of Jesus' birth.
a) Where were the wise men from?
b)  Who did the wise men say Jesus is?
c)  Why did wise men visit Jesus?
d)  How did they know who He was?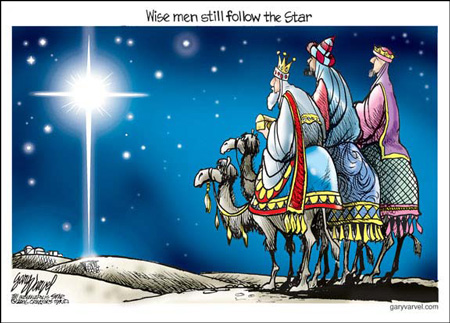 Cartoon by Gary Varvel