White House Correspondents' Dinner
Friday's Editorial Cartoon — Posted on May 4, 2018
Question(s)
The White House Correspondents' Association (WHCA) is an organization of journalists who cover the White House and the President of the United States.
The WHCA's most high-profile activity is the annual White House Correspondents' Dinner, which is traditionally (though not always) attended by the President and covered by the news media.  The intended purpose of the dinner is to "acknowledge award-winners, present scholarships, and give the press and the president an evening of friendly appreciation."
The featured speaker has usually been a comedian, with the dinner taking on the form of a supposedly friendly 'roast' of the president and his administration.
Question:  What do you think is the point of both Dana Summers' and Steve Kelley's cartoons? Explain your answer.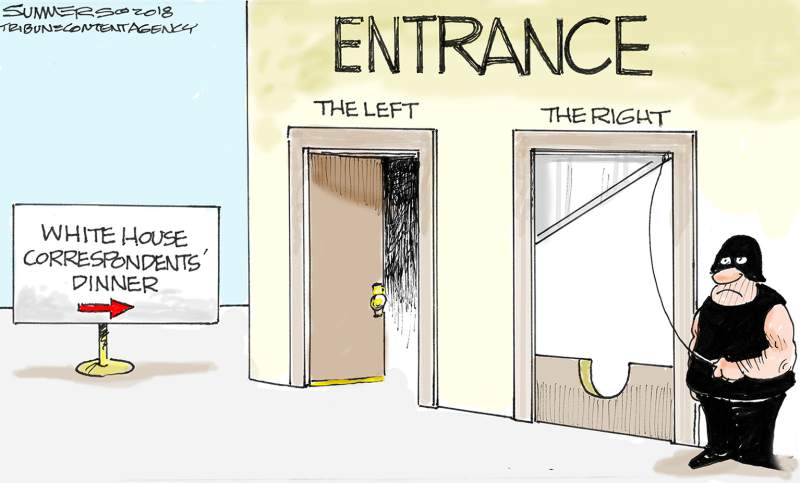 Cartoon by Dana Summers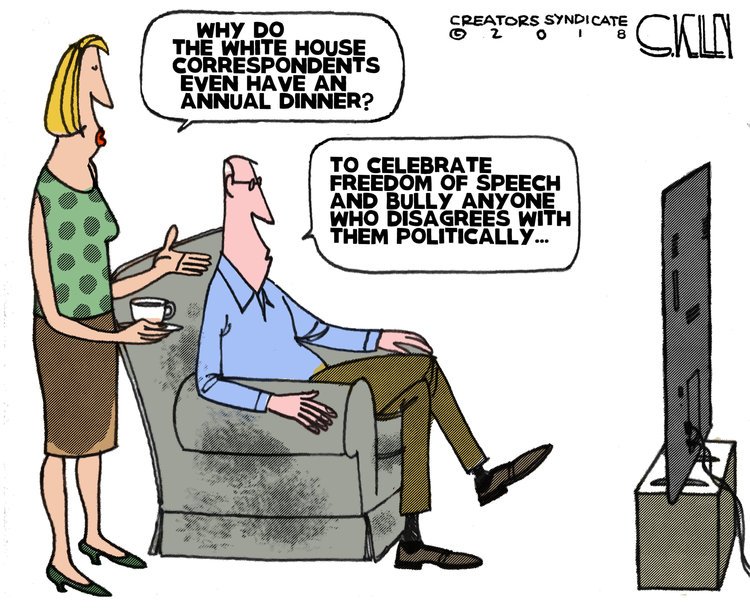 Cartoon by Steve Kelley