Tuesday's World #1 – RUSSIA's Olympic team banned from Winter Olympics over doping scandal
Daily News Article — Posted on December 12, 2017
(by Chris Perez, NY Post, Dec. 5) – The International Olympic Committee on Tuesday (Dec. 5) banned Russia's Olympic Team from competing in the 2018 Winter Olympics in South Korea and imposed a $15 million fine over its doping scandal.
Russian athletes will still be allowed to compete in their individual sports in Pyeongchang, but won't be allowed to display their country's flag or colors.
They will not wear Russian uniforms nor will their anthem be played if they win gold. They simply will be referred to as "Olympic Athletes from Russia."
In order to compete, the athletes will have to pass drug tests and be approved by an IOC (International Olympic Committee) panel.
The punishment comes three years after the Russians were busted tampering with more than 100 urine samples at the 2014 Sochi Games in a bid to conceal rampant steroid use.
Dozens of athletes, several of whom won medals, took part in the state-run doping scheme, which had been in the works for years.
In the dark of night, Russian scientists swapped out hundreds of urine samples, using a secret hole in a wall to pass the bottles back and forth.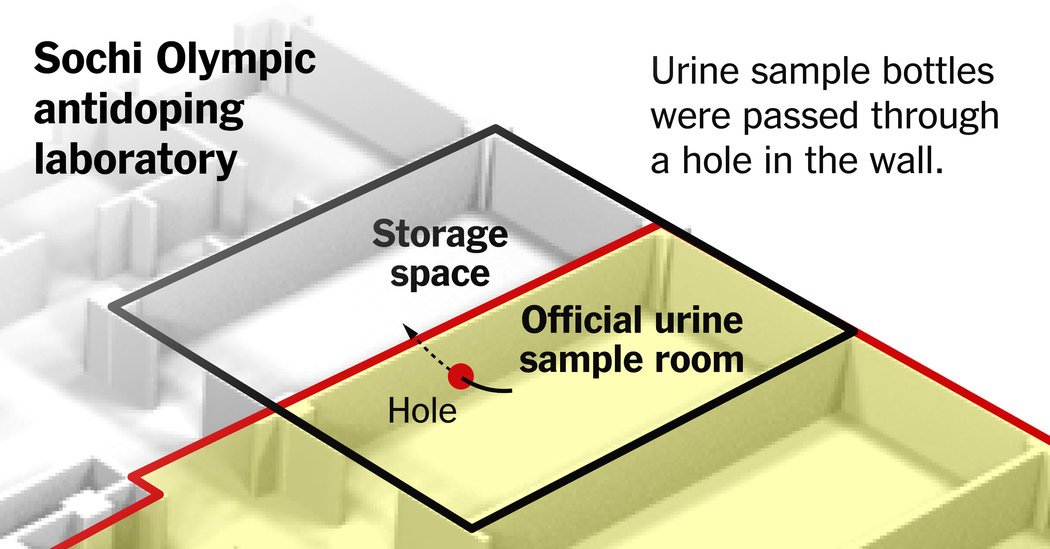 Russia won the most medals at the Games that year, 33. The United States placed fourth, with 28.
It wasn't until 2016 that the scheme was revealed by Dr. Grigory Rodchenkov, the former head of Moscow's anti-doping lab.
While some Russians are expected to take part in the Olympics in February, the country is reportedly weighing a total boycott.
As of Monday, 25 Russians had been disqualified from the Sochi Games and banned from the Olympics for life, and 11 medals were stripped. One Russian was cleared.
Deputy Prime Minister Vitaly Mutko, who was permanently banned from the Olympics for his role in the scandal, remains head of the nation's organizing committee for soccer's 2018 World Cup, which will be held in Russia.
The absence of Russia is likely to make an already- bleak Olympic hockey tournament even less appealing.
The U.S. National Hockey League (NHL) announced earlier this year that its players will not compete.
With Post wires